I hate Microsoft Windows.
I really, really, really, hate Microsoft Windows Vista.
And it's not because I'm a Mac Whore, or Bill Gates kicked my puppy, or I was attacked by Steve Balmer in a fit of monkey-induced rage... it's simply because Microsoft Windows Vista sucks ass. It is the steaming pile of shit upon which computer users beg for death. Every single time I use a PC running Vista, I have some kind of stupid problem which makes me enter a thermonuclear rage.
Fortunately, I don't have to use Vista very often. Otherwise, I would need to be institutionalized.
What pisses me off is that when Microsoft finally fixes their bullshit, I'm going to have to shell out more money to get the "Windows 7" upgrade. That is really fucked up. Microsoft should have to pay ME to upgrade as compensation for having to deal with their crap OS all this time...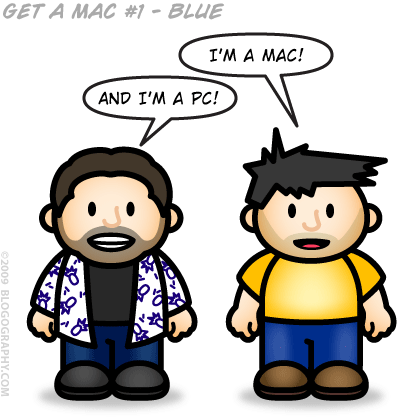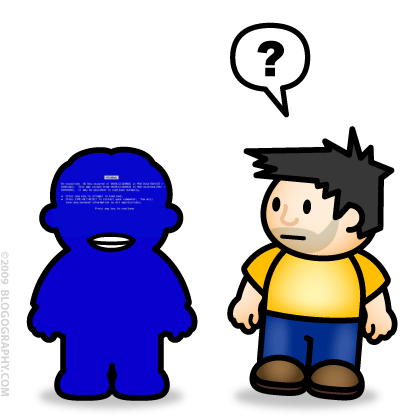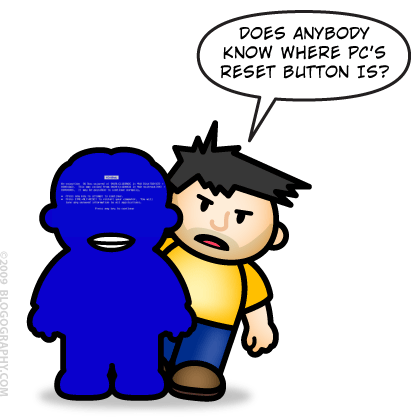 To see all of the Lil' Dave Mac vs. Lil' Wayne PC ads, click here!
And speaking of PC (as in Political Correctness), what the heck is going on over at Comedy Central? This morning I wanted to check out clips from Russell Brand's upcoming DVD, so I went to their "video section." I got distracted by a new email while the video was buffering, only to see a black man dancing around while eating fried chicken when I clicked back to Comedy Central again. Horrified at such a racist stereotype being offered up as "comedy," I immediately clicked to a different video link.
This time I saw the entire "commercial" which consists of various people acting like chickens interspersed with people eating fried chicken. I have no idea what it's all supposed to mean, but it still freaks me out that the only thing keeping this from being something terribly, terribly wrong is context...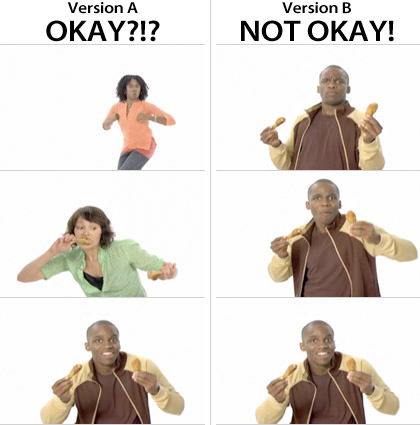 At first I thought it was just me. Maybe I'm overly sensitive? Maybe I'm seeing racism and cultural insensitivity where it doesn't exist? Maybe now that Barrack Obama is in office, it's okay to air out cultural stereotypes for fun and profit, and I missed the memo.
Or did I?
So I ran a Google search and ended up over at Black Voices where there was this quote from their Black Spin section...
"Fried chicken, watermelon and minstrels are part of the racist stereotyping of black people in America," said New York City Councilman Charles Barron, according to the Times. "It's outrageous. You have to be sensitive and knowledgeable."
Okay then. It's not just me.
Which begs the question... when they handed this black actor two pieces of fried chicken and told him to dance so people would laugh... nobody saw anything wrong with it? I'd like to think it's because we, as a society, have moved passed crap like this being used as a tool to mock people. But I honestly don't know what to think.
This much I do know... the day I click over to Comedy Central and they have a white guy dancing around with chocolate pudding, I'm going to sue somebody.
UPDATE: (from the comments) The mystery has been solved. This is an advertisement for KFC baked chicken. The "commercial" I saw on Comedy Central never mentioned KFC... so I'm guessing that it was supported by a banner or other ad elsewhere on the page that I missed. Or maybe there was a malfunction that cut off the commercial before the KFC stuff was displayed. I never saw anything KFC-related, so I don't know.