I did not want to come here.
The last quarter of 2008 was a very hard travel period for me. I was stuck in airports and hotels more than I was home. I was dragged from one corner of the country to the other. I was worked to a state of exhaustion that doesn't go away anytime soon. Yes there were fun moments, but it is not much fun. I just wanted to stay home for a while.
But "home" has been a miserable place as of late. Freezing fog has made the days depressing and gray... the nights cold and bleak.
Turns out a few days in gorgeous San Diego may be just what I need.
After work, this was my day.
Drinking Jäger and Stella at a beautiful waterfront bar...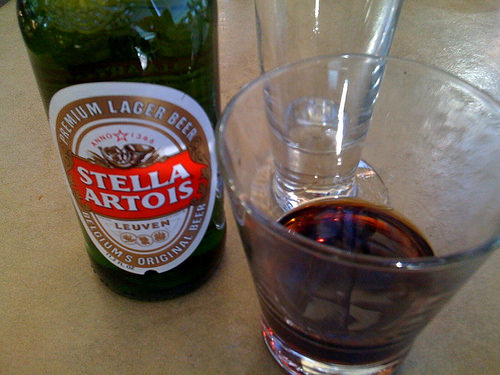 Enjoying flawless blue skies and the ocean air at Harbor Island...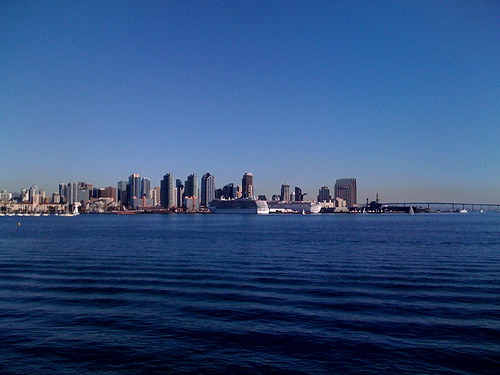 Looking for the Super Friends at the Hall of Justice...
Eating Pinkberry with fresh strawberries...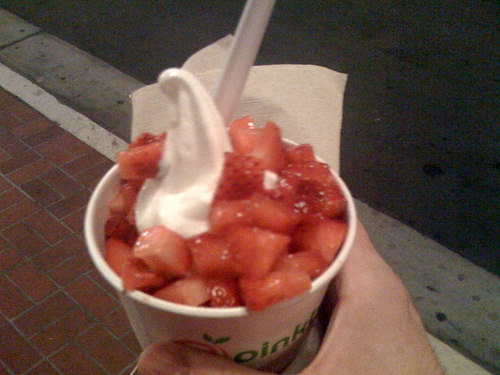 In-between all that, there might have been a few more bars and some drinking.
= ahem =
Tomorrow will hopefully be more of the same.