All the world seems to want nothing more than to stay contained inside the little box they call their life. They don't want to venture out... they certainly don't want anything new or different coming in. And the minute you try to cut a small hole in their box so you can say hello or share an idea, they've got the duct tape out to plaster over it. This wouldn't be too bad except these same people are intent of keeping everybody else confined in little boxes too...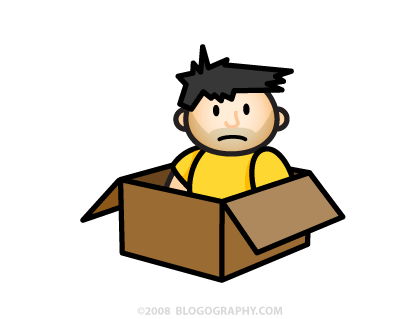 The worst part is that you don't even get to choose your own container, other people pick it for you. The best you can do is decorate the inside of your box with cool stickers and stuff.
But I ran out of stickers years ago.
And now I'm just tired.
I am so tired of being trapped in this box I've been stuffed into.
Or, to put it another way... why? Why won't they let me order breakfast at McDonalds after 10:30?