The last day of the year is great time to be a blogger. It's a time when you get to re-visit all your entries for the past 364 365* days and see just how pointless and futile your life really is.
As usual much of this year was spent traveling, and I managed to rack up 127,320 air miles on eleven airlines. This seems about average for me now, but pales in comparison to seven years ago when I would easily get up to 200,000 miles and beyond. I haven't yet decided whether this is a good thing or a bad thing, but it's nice to spend time at home every once in a while.
And now some choice bits of random Blogography crap from the year that was 2008...
---
JANUARY
• Made it to the Hard Rock Hotel & Casino in Biolxi at last, after my previous attempt was thwarted by Hurricane Katrina.
• Was finally able to admit it's all about me.
• I said my final words on LOLCats...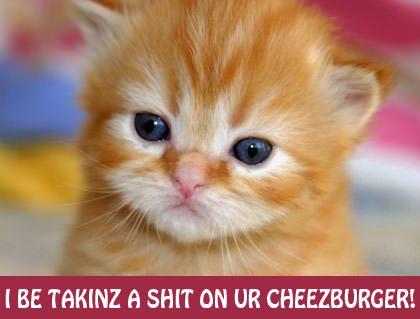 • Returned to Cologne, Germany so I could be attacked by bears and get insulted by Disapproving Poster Man...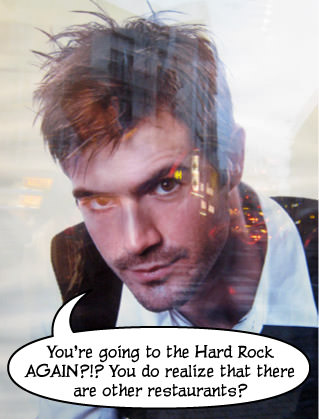 • Visited Warsaw, Poland, which was amazing in ways that I just can't articulate...
• Saw the gayest building in all of Europe...
---
FEBRUARY
• Found out that Poland really doesn't like President Bush very much...
• But Poland totally loves me, which is all that really matters...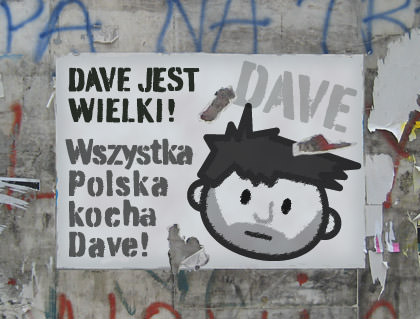 • Went back to Cologne so I could partake in the Kölner Karneval where I was given the hottest scarf ever, got to see transgender Viking warriors, and gape with awe at the giant flaming wheel of meat.
• Relived the horror of dating the "Do You Know Girl."
---
MARCH
• Attended the TequilaCon 2008 Planning Meeting in Portland, Oregon.
• Changed Blogography's header graphic and hung out with Mr. Bun before he was shipped off to Iraq...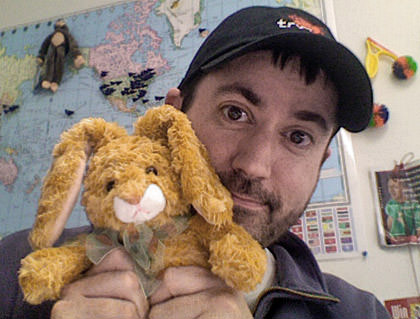 • Traveled to Oslo, Norway on my birthday so I could FINALLY meet Ms. Texpatriate herself, Karla!...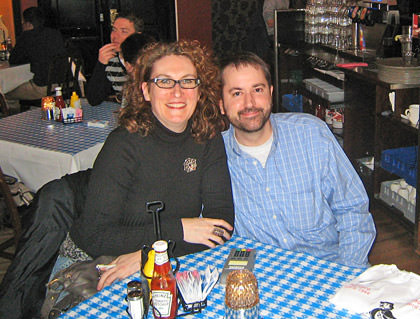 • Spent the day in Bygdøy in Norway to see some of the most amazing shit on earth.
• Took the train to Göteborg, Sweden to meet my very good blogging friend Göran and take in the sights.
• Went back to Oslo so I could get the crap scared out of me and visit PERVY STATUE PARK!
---
APRIL
• Developed my own line of luxury condoms.
• Experienced the excruciating pain of kidney stones while in Salt Lake City, and finally got to meet Marty (albeit in a drugged-out state of pain-killer euphoria).
• Posted one of my most controversial DaveToons ever.
• Came up with a business plan for Davebucks Cocoa...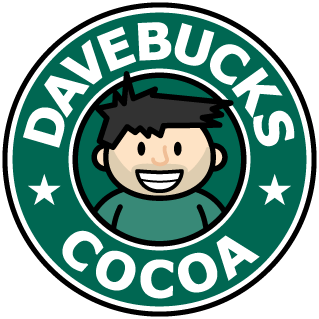 • Had my 5-Year Blogiversary celebration where I gave out my biggest prize ever...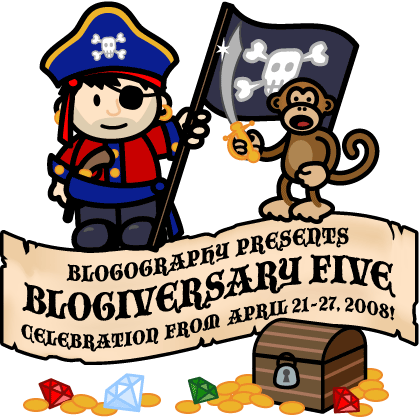 ---
MAY
• Goofed around in New York City with Vahid.
• Went to Philadelphia for THE blogger event of the year... TEQUILACON 08!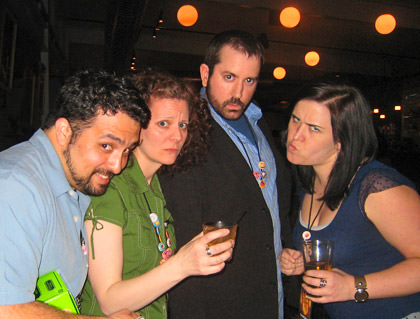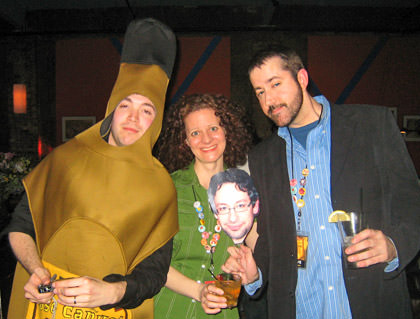 • Went to Philly Pride 2008 with Dustin and Vahid!
• Went to see Eddie Izzard perform in Chicago with Jenny.
• Explored the world of Webkinz.
---
JUNE
• Told my 20% coming out story.
• Developed the best software idea ever.
• Exposed the truth about gay marriage.
• Had an awesome time at Daveattle!
• Endured a dilemma with malt liquor...
---
JULY
• Shared a naked photo of myself.
• Talked about how moneybloggers ruin everything.
• Avoided being poisoned to death at Johnny Rockets....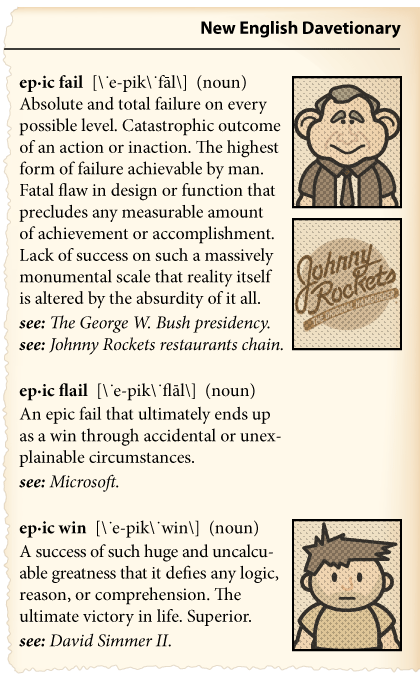 ---
AUGUST
• Found out I have mutant healing powers like Wolverine!
• Attended the wonderment of DAVECAGO!
• Delivered the winning prize for my Blogiverary 5 celebration by attending the very first Dave Louis event where I had the best orgasm of my life at Ted Drewes...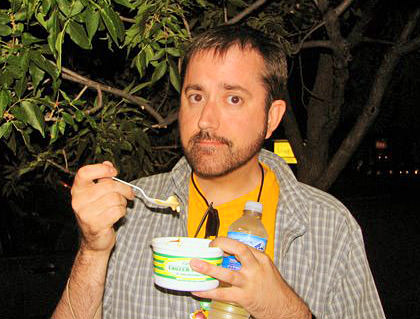 • Back to Salt Lake City so I could meet Marty again... this time without being drugged out of my mind.
• Theorized how my new diet might cause my ass to explode.
• Had big fun during an unexpected trip to Portland.
---
SEPTEMBER
• Went to Hawaii for vacation...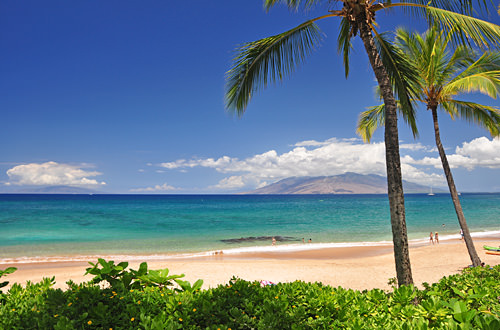 • Railed against the hypocrisy of John McCain.
• Reminisced about Blogography on the occasion of Google's 10th Birthday.
---
OCTOBER
• The inevitable finally happened when I met Wayne (and other cool bloggers!) at the first ever Davestin Event while saying hello to Karla (again) in Austin.
• Provided historical evidence of my chocolate pudding addiction...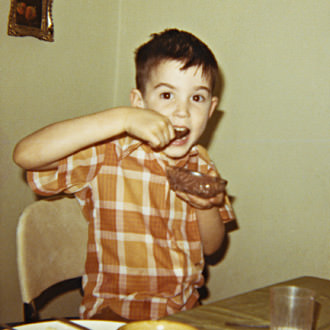 • Back to Chicago for the TequilaCon 2009 Planning Meeting, where I finally got to experience Puppet Bike!
• Exposed myself in my most personal entry ever.
• Revealed my second-worst date of all time.
• Had an amazing time at DaveFrancisco.
---
NOVEMBER
• Off to Orlando for Avitable's Annual Halloween Party dressed as MURDER CLOWN!!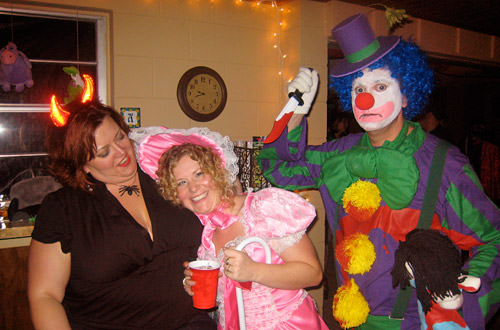 • Shared the joy of my Hannah Montana Musical Pen..
• Gave one of many reasons that Bill O'Reilly is a total fucking dumbass (as if anybody really needed me to tell them that).
• Explained Wisconsin to non-Wisconsonians.
---
DECEMBER
• Took a break at Walt Disney World.
• Visted the PostSecret exhibit in Arkansas.
• Got stuck in Seattle for a week thanks to Snowmageddon 2008.
• Lamented being trapped in a box.
---
And that was 2008. Everybody have a safe and happy New Year as we head into 2009, and thanks for reading!
UPDATE: *OMG! It was totally a leap year this year!