After nearly dying early yesterday morning, I decided it might be in my best interest to see an expert allergist in hopes that they can figure out what's trying to kill me. With my luck taking a turn for the better, they were able to squeeze me in for an appointment this afternoon.
Alas, it was luck too good to last.
I'm told that my angioedema (random swelling due to the release of histamines by my mast cells) is idiopathic. As in "we don't know what the hell causes your body to freak out." The good news is that I don't have to worry about the food I'm eating or anything in my environment causing my tongue to swell up to four times its usual size. The bad news is that my tongue can swell up to four times its usual size for no reason at all. The worse news is that if this happens while I'm sleeping, it's kind of a big deal, because I'll have less time to react (assuming the lack of oxygen causes me to eventually wake up)...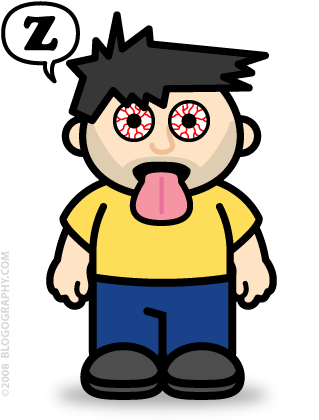 So now I'm on a steady diet of antihistamines in an attempt to eliminate (or, at the very least, reduce the severity of) my allergic reactions. I'm also a little more serious about being sure I have access to an EpiPen at all times. You never know when a nice shot of delicious adrenaline will be needed to save me.
Ain't life a bitch?
Oh well. It could be worse. They could have told me I was allergic to chocolate pudding.