It's time!
The people who will be representing YOU in our government are being elected RIGHT NOW.

Lil' Dave would like to remind everybody to get out and vote! Many States even allow you to vote early so you don't have to stand in lines come November 4th.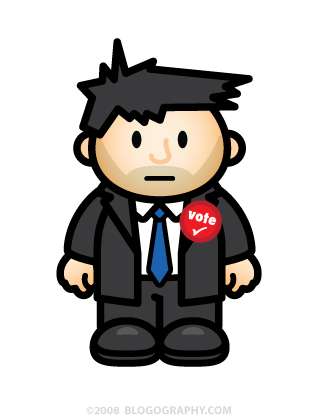 Bad Monkey would like to remind everybody that even if you're not registered to vote, you can still take place in the democratic process by smearing the candidate you like least with lies, exaggerations, and rumors.
Isn't democracy great?