I can't take it anymore. It's to the point where I don't even care who wins... just make the stupid-ass political ads stop. There is no way that any of the candidates out there deserve to be rewarded with a vote after the way their campaigns have behaved. Particularly for Washington State Governor... both of these ass-hats need to be beaten... severely. They all do.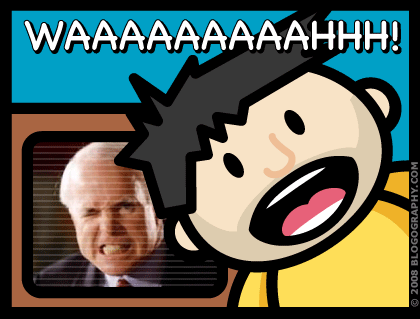 And Washington isn't even a swing-state! I can't imagine how annoying the ads must be in Florida, Pennsylvania, or Ohio right now.
Politics in this country suck ass.