So. Very. Tired.
Today I drove all the way to Spokane for a 1-hour appointment, ate David's Pizza for lunch, then drove back home. That's nine hours of my life I'm never getting back.
The drive itself is pretty boring because the Columbia Basin doesn't have much to see. But an occasional glimpse of nice scenery makes it not so terrible...
The problem is that the drive takes forever. Washington State is bigger than it looks...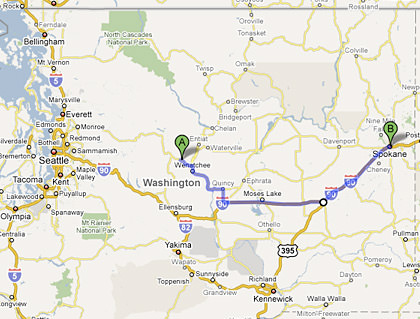 If you live on the East Coast, I suppose it would be about the same as driving from New York City to Baltimore and back...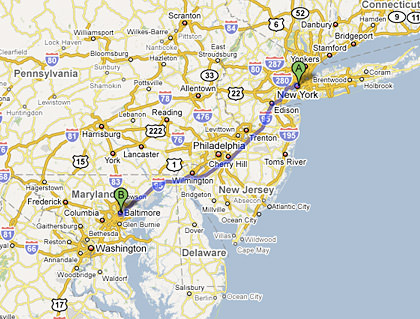 As another example... say, if you live in Australia... it would be like driving from Sydney to Canberra and back, then looping around the city a couple of times...
Or, if you're a fan of the most excellent BBC show Gavin & Stacey, it's a little less miles than when Gavin drives from Billericay, England to Barry, Wales and back...
And, if you live in Alaska, you would think it would be just like hopping the ferry from Ketchikan... past where the Sarah Palin endorsed "Bridge To Nowhere" would have been if she hadn't disavowed it to benefit her career... all the way to the city of Terrace in British Columbia and back. But, while the miles are about the same, the ferry ride makes the total trip several hours longer...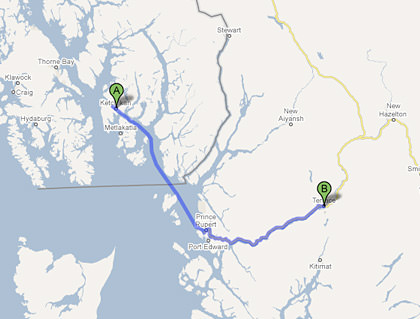 Bleh. It's only 11:00 and I'm falling asleep. But if I go to bed now, I'll be waking up at 3:00am so I really should try to stay awake a bit longer.
Thinking of Sarah Palin making it to the White House should be enough to keep me wide awake and scared shitless for several hours, so perhaps I'll give that a try...