Last night I was on Twitter bemoaning the fact that I had no clean underwear left and would have to wash some.
@Gooster thought it was a much better idea to go without (but, then again, he would).
And thus I declared that today COMMANDO FRIDAY, and Gooster made it official. This is just me doing my part for a greener planet by eliminating a pair of underwear that needs to be washed. Some have said that it might be smarter to recycle underwear rather than go without. To this I say "BEGONE YOU FOUL UNBELIEVER FOR COMMANDO FRIDAY IS HERE!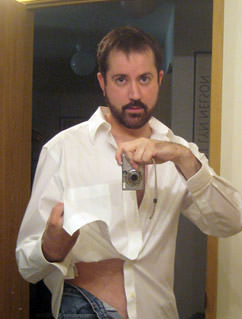 I hope I don't get denim burns on my bits and pieces.