A big shout-out to Maui Tacos for having most excellent vegetarian options on their menu! Potato Chimichanga = Delicious! Also interesting was my dinner last night at a fantastic Italian restaurant called Aroma D'Italia which had toasted CHEESE ravioli on the menu which tasted incredible (the owner is originally from St. Louis!).
Maui has a "feature" called "The Hana Highway," which is a beautiful drive along a scary road fraught with hundreds of switchbacks and dozens on one-lane bridges. I've done it twice (once as a driver, once as a passenger), and thought that was all I really needed to do... but my new camera was begging for adventure...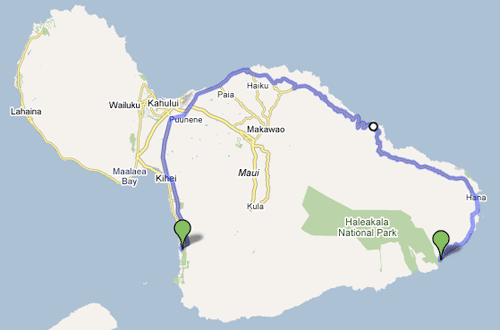 Since I didn't really want to drive it again (it's exhausting, and once was really enough), I decided to book a tour. Ultimately, this was a mistake. Sure they made plenty of stops and the driver was entertaining... but I never got to stop at the places that I wanted to photograph. I would have had a much better time had I just driven myself so I could do all the stuff that I wanted to do.
Oh well. Still, I did get some nice photographs. Here's a black sand beach...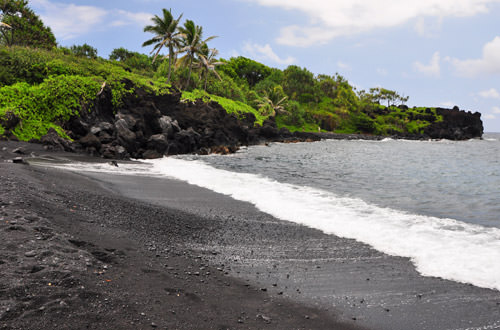 And here's a scary red sand beach (looks like blood!)...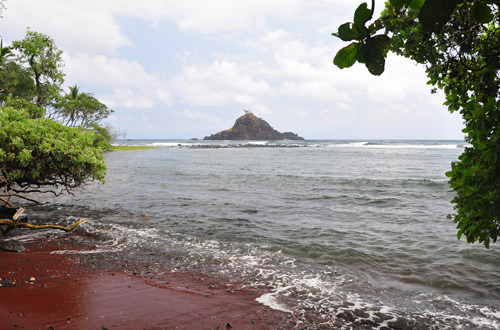 I also got some nice waterfall shots...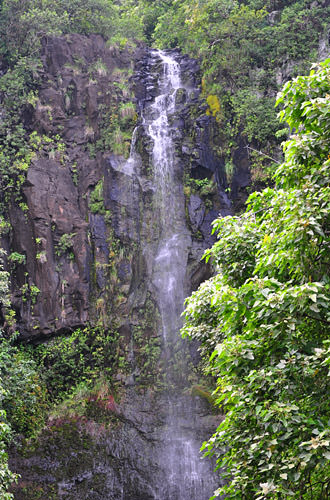 And some photographs at The Seven Sacred Pools (three of which can be seen here)...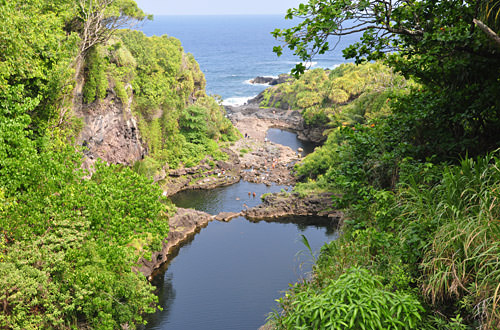 But my favorite thing this trip was finding flowers to photograph. Hawaii has some of the most beautiful plants and flowers on earth, and they're everywhere...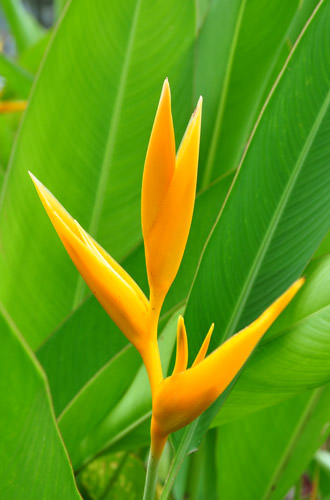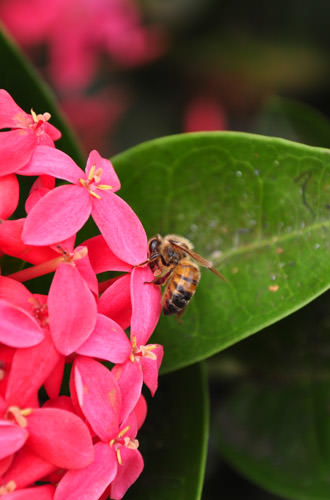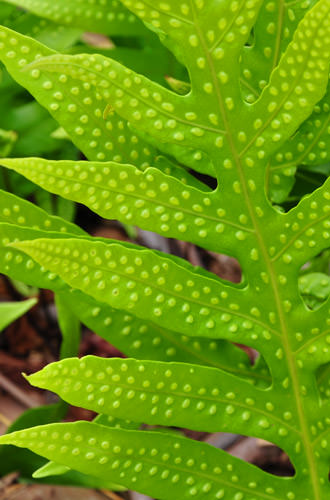 And thus ends another day in paradise...