My day did not get off to a very good start.
Two kids prank-called me at 3:30am and tried again before I had my phone put on "do-not-disturb." They were staying here at the hotel, because nobody at the switchboard let a call through. Where the heck are their parents? Because this was my ONE SHOT at getting some decent sleep, and it was completely destroyed. Tomorrow I have to be up a an insane hour for my flight back home, so my only hope of catching up on my rest is if I can sleep on the plane (which is unlikely).
Things got a lot better once I met up with Beth (who makes all the awesome hats in the Artificial Duck Store) and Kevin. We ate lunch at the very cool (and delicious) "Savage Pizza" located at "Little Five Points." The quirky neighborhood is most famous for The Vortex, because it's got a very cool entrance...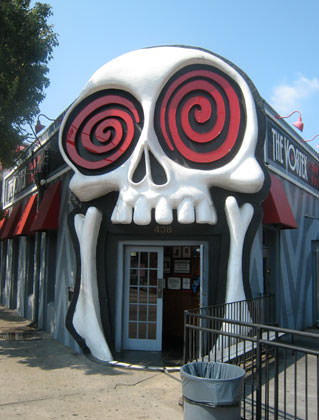 From there we went to Atlanta's terrific High Museum...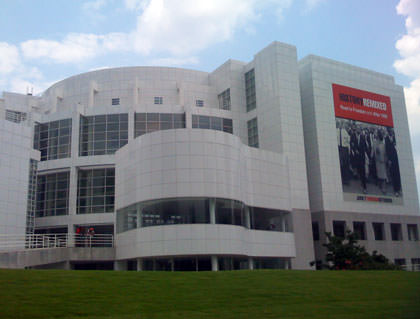 They have a lot of incredible artwork there, but the main reason I wanted to go was to see "The Funeral of Atala," a very moving painting by Girodet that's based on a reinterpretation of "Romeo and Juliet" in Chateaubriand's popular 1801 novel, Atala. The image depicts Chactas, a Natchez Indian mourning and burying his love Atala after she commits suicide because she feared breaking the vow of chastity she made to her mother. It's an absolutely beautiful and powerful work of art...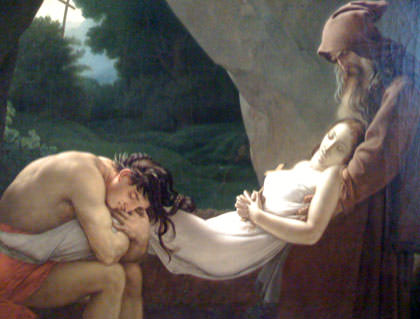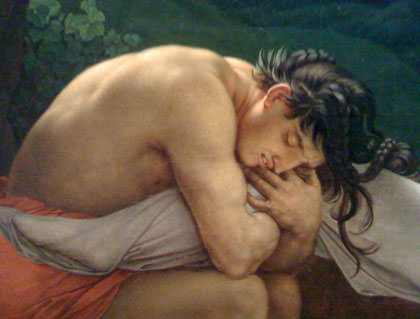 There are many other interesting pieces, like these two which I have renamed "For The Win!" and "Purple Cow Dressed as a Lion Eating a Taco"...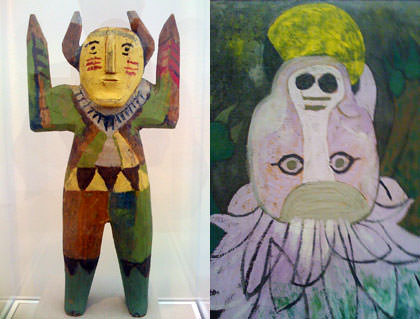 After the museum, Beth and Kevin took me to an Atlanta institution... The Varisty (a massive drive-in restaurant)... so I could experience a delicious Frosted Orange drink. We sat in the "schoolhouse room" where everybody sits at those little desks they give you in elementary school. I had to steal this photo from Kevin, because my iPhone camera decided to stop working for some reason...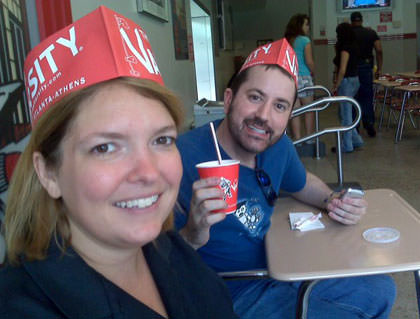 From there it was time for Davelanta at the Hard Rock Cafe Atlanta. Probably the most obscenely loud Hard Rock property I have ever been to. The music was way, way too loud, but we had a great time anyway. Here's me with Beth and Kevin...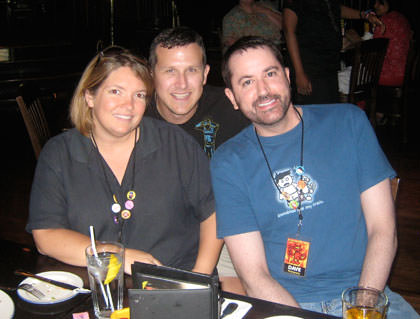 Then Mentally Rehearsed showed up...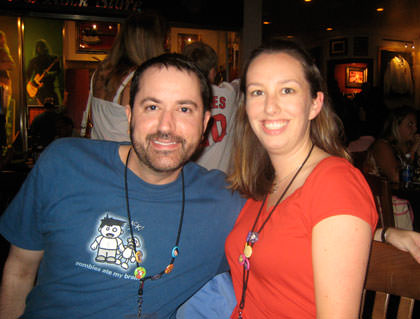 Then Coal Miner's Granddaughter...
And then Geeky Tai-Tai and Mr. Geeky Tai-Tai, Mike...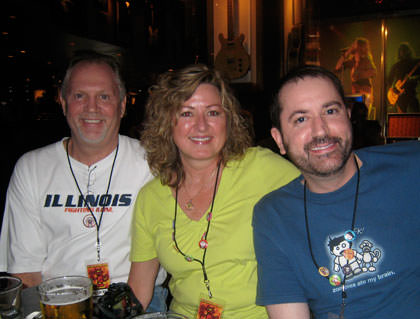 Despite nearly going deaf, we all had a great time, and decided to move across the street to a quieter venue so we could more easily talk.
And there was Key Lime Pie.
For what started out as kind of a crappy day, it sure ended well!