Today as I was driving home from work, I was following a car that had been custom-slammed to the pavement so hard that even the slightest bump in the road made it bottom out. Because of this, the dumbass driver never went over 10 miles per hour the entire time I had to follow his stupid ass.
For the life of me, I don't understand the appeal of modifying a car like this for everyday use.
Even if you think it looks cool to lower your car to ridiculous levels, it's not as if you look cool while driving it. You look like a total tool who can't go the speed limit. That's just sad. And irritating. And should be illegal.
Or punishable by death.
And speaking of death...
After my Webkinz monkey was ripped off by the Webkinz eStore, I've been having to deal with an ever-escalating amount of violence as he seeks revenge. I didn't mind at first, but he's been making a real mess lately. And here he goes again...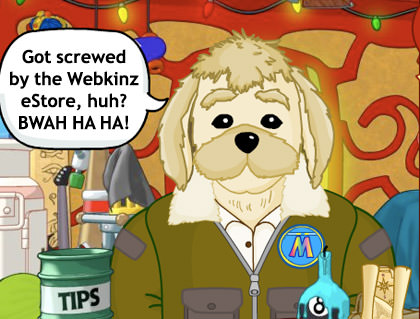 The remainder of this entry NOT appropriate for children or those who are traumatized by cartoon violence!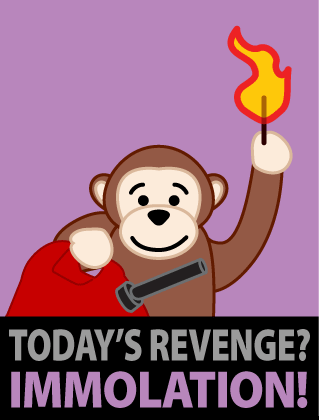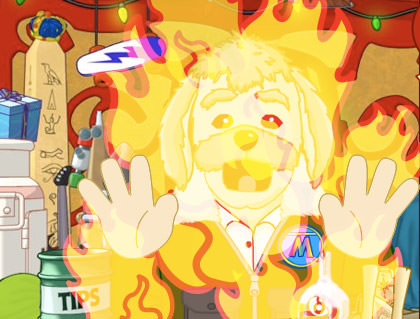 Oh great... now my blog smells like burnt dog.
That's an odor that even Febreze can't help with.