Maintaining my smoldering hot looks is not as easy as you would think.
Especially when I occasionally have to get mutant oil glands electrocuted off my face. This is a completely horrible procedure which entails a visit to the dermatologist. Not because they're really noticeable or anything... but because they're annoying. They're like tiny little bumps that get caught on everything.
At first I was going to post a picture of my current post-electrocuted self, but I didn't want to scare people. Instead I decided to illustrate the procedure with DaveToons. I think it's safer for everybody involved.
First you get stabbed in the face repeatedly with a needle to numb the areas that are going to get electrocuted...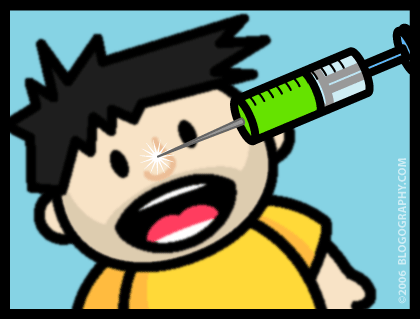 The numbing injections, as you would expect, sting like a muthafraker and numb your face. But they also leave the nasty white splotches everywhere...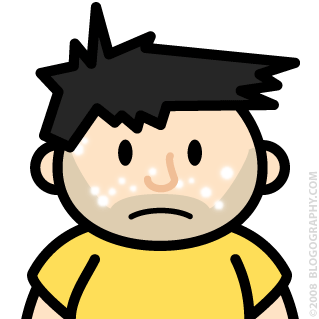 As soon as you've been suitably numbed, the dermatologist uses an electric scalpel to carve up your face. It's kind of like an arc-welder, where a fine-tipped instrument shoots jolts of electricity that cuts and cauterizes at the same time. The cauterization is kind of cool, because it means you don't leave the office a bloody mess. Instead you leave with little scorch marks all over...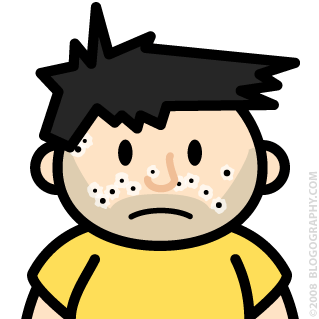 The next morning your white splotches are gone, and only the little burnt scabs remain. But once you take a shower, the scabs fall off. This leaves your face a bleeding mess for a few hours (this is the stage I'm at now)...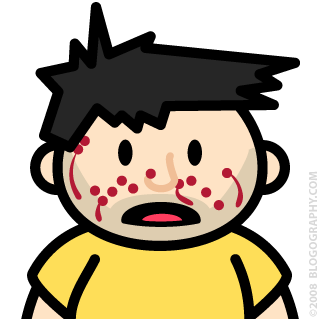 After a few days, the morning bloodletting subsides and you're left with little pink scars...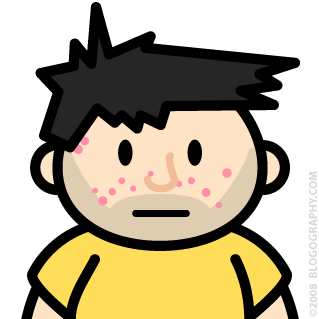 Since the scars are superficial, they fade away in about three weeks, revealing my hot sexy self once again...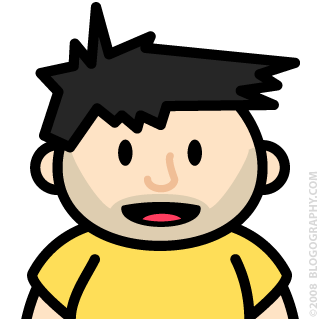 And there you have it. See the kind of stuff I have to go through in order to be pretty for you?