I desperately want to celebrate Bullet Sunday with a Chalupa Supreme (no beef, add rice) and a side of Cheesy Fiesta Potatoes, but am entirely too lazy to drive the 20 minutes to Taco Bell. Waaah!
• Pizza! I'm officially done. I've tried every frozen cheese pizza on the market and hate them all. It doesn't matter whether it's from a famous chef like Wolfgang Puck, a famous restaurant like California Pizza Kitchen, a hot new brand like Freschetta, a critical favorite like DiGiorno, or a pizza staple like Red Baron. They're all terrible. So I've finally decided that I'm not going to pay $4.00 to $8.00 for a pizza I despise... I'm just going to buy a cheap-ass 99¢ Totino's or Jenos (whichever is on sale). If I'm going to hate it no matter how much it costs, I might as well go for the least expensive option. The only scary part about eating those 99¢ brands is the "cheese" they use. It sticks to the knife like glue, and won't rinse off. You have to take a brush a scrub it off. If it's doing this to a knife, what's it doing to my digestive system? I don't think I want to know.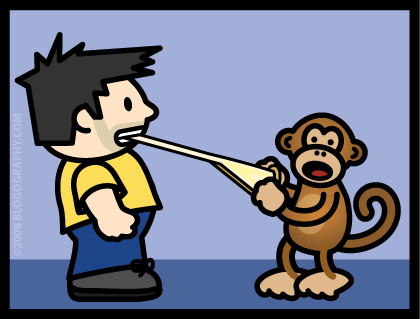 • Christmas! The funny thing about being in the graphic design business is that you are always ahead of the season. Right now, for example, I'm working on Christmas projects. When Christmas rolls around I'll be working on Easter projects, and so on. Because I don't really celebrate any of these holidays, it's no big deal to me, but it's a challenging mindset to be thinking of snowy holidays in the middle of summer. But that's nothing compared to the challenge of finding a live Christmas Tree for a photo shoot next week.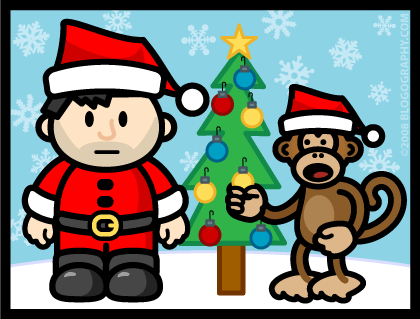 • Jobs! Tomorrow is the opening keynote for Apple's Worldwide Developer's Conference. At that time my personal hero and god among men, Steve Jobs, is expected to release the iPhone 2.0 software update which will allow 3rd party applications to run on my iPhone. This is, to put it mildly, super-exciting. Jobs is also expected to announce the new and improved iPhone hardware which is rumored to have a real GPS (thank you!) and faster 3G internet access. The latter bit means that we can all surf for porn several times faster, which is probably a more important function for a phone than making actual phone calls.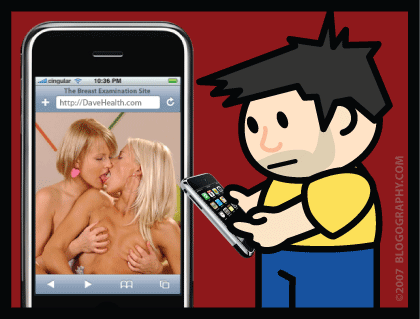 • Legion! One of my all-time favorite comic books is The Legion of Super-Heroes. It's a comic about super-powered teens in the far future of the DC Comics Universe. Back in the 1960's the book was looking for a new writer and ended up hiring 14-year-old Jim Shooter for the job. He submitted stories, the editor liked them, and a legend was born. His Legion books were highly successful and memorable, and ended up being a stepping stone to greater things... like when he was editor in chief at Marvel Comics for nearly a decade. Now, 30 years after he left The Legion of Super-Heroes, Shooter is back writing the book. He's five issues into the title now, and I have to say I'm enjoying the heck out of his stories. But I'm nostalgic that way.
Annnnnnnd... I'm spent.
I'm trying to be optimistic, but something tells me this is not going to be a good week.