Because it's Pride Month, I was all set to write a nice entry about gay marriage in support of my GLBT friends. I've already blogged my support previously, but that was a while ago, and I thought I would come up with something new. But this time, I didn't just want to ramble on uninformed... I thought I would do some actual research.
So last night while I was listening to online radio, I started poking around. I had always heard that FOX News was "fair and balanced," so I decided to start there.
Nothing could prepare me for what I learned. Apparently there's a "gay agenda" set to demolish the sanctity of marriage and tear apart society. The Gays are hellbent (heh heh) on destroying us all.
Words cannot express the horrors I've discovered. Thus, I've sketched out the future of all humanity on a series of cocktail napkins while drowning my sorrows in cheap alcohol...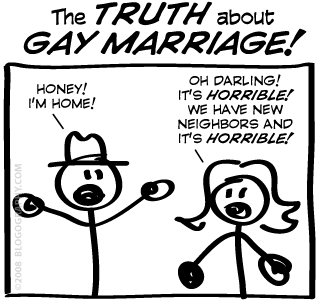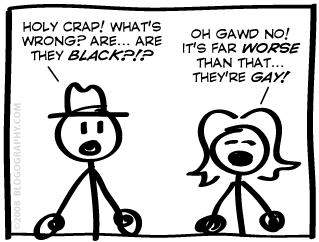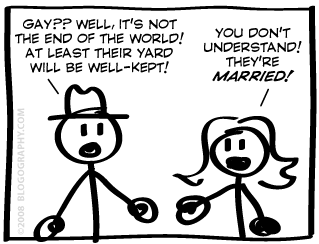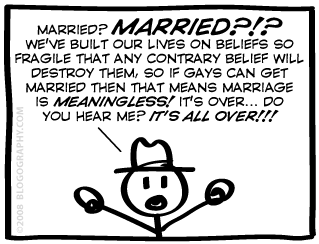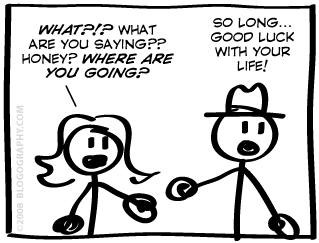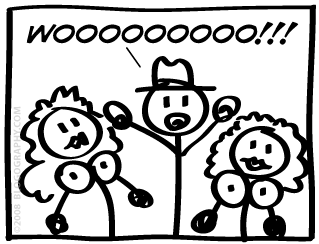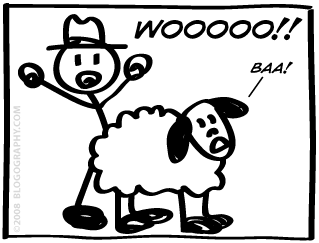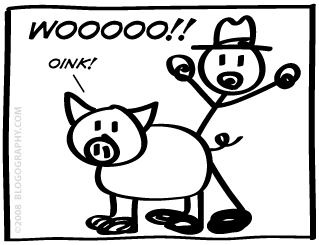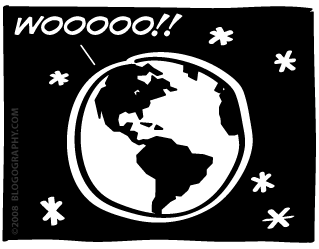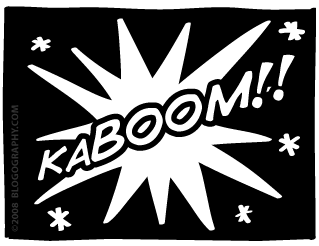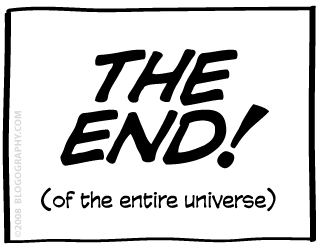 And there you have it...
GAY MARRIAGE = THE END OF THE UNIVERSE!
Vote your conscience.