Happy Father's Day to all the fathers out there... especially mine... on this fine Bullet Sunday!
• Snackiepoo! This afternoon at 3:00pm (Pacific Time) I will be a VERY SPECIAL GUEST STAR on Snackie Radio. Today's topic? How much is too much? Hilly and I have radically different blogging styles... I avoid anything personal and draw monkey cartoons in lieu of actual substance... Hilly wears her heart on her blog and bares her soul for all to see... what are the consequences to these very different approaches to blogging? How much information on your blog is too much? Is there such a thing as too little information when it comes to the internet? Will Dave ever get his tiara back? Tune in today and find out! (show contains language and situations which may be unsuitable for childre or small animals).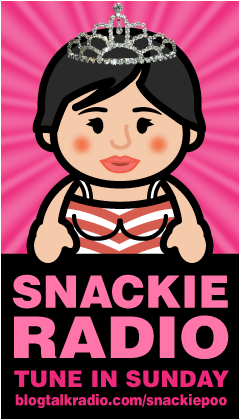 • Radio! And for other BlogTalk Radio goodness, I'd be remiss not to mention the entire BTR's Rocking Sunday Schedule... first up, Karl from Secondhand Radio will have his daughter and the Alive Campaign as his guest at 2:00pm Pacific, 5:00pm Eastern. Next up is the afore-mentioned Snackie Radio show with VERY SPECIAL GUEST STAR me! at 3:00pm Pacific, 6:00pm Eastern. And, lastly, Turnbaby is back on Turnbaby Talks with her special guest Mr. Shiny at 5:00pm Pacific, 8:00pm Eastern. It should be a very interesting night.
• iPhone! As expected, Apple released their new iPhone at the World Wide Developer's Conference this past Monday. It has the faster 3G internet access everybody has been clamoring for, but all I cared about is that it FINALLY has a frickin' GPS unit. I still feel it was profoundly stupid that the original model didn't have a hardware GPS, but better late than never, I suppose. Of course I simply must own one... even though the data plan is a total ripoff that now costs $10 more per month with NO TXT messages and still has NO MMS capabilities. The more things change...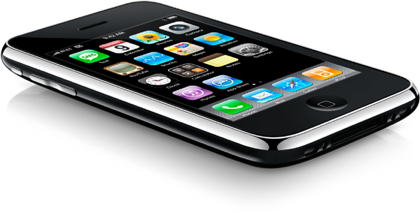 • Shopper! What happens when you find out that a business you really like is owned by a complete and total asshole? How do you shop there anymore knowing what you now know? Does it matter that you've patronized the place for decades and love their stuff? Or is it just over once you discover it's run by a horribly wretched excuse of a human being? I've been wrestling with this dilemma for a week, and have come to the realization that my ethical beliefs simply won't allow me to step foot in this establishment ever again... much as I would like to shop there. Wouldn't the world be a much better place if we could just stay ignorant to the nastiness that plagues it?
• Televised! I had this idea of picking my favorite 100 television shows of all time and then listing ten of them each day with an explanation of why I liked them so much. For a television whore like me, it seemed a perfect fit for Blogography. Then common sense settled in, and I realized how much work it would be to actually do it. But I already had the list made up, so I decided to go ahead and post it in an extended entry.
DAVE'S TOP 100 FAVORITE TELEVISION SHOWS! Click on a show to see its Internet Movie Database listing!
Luckily, most of these shows are available, partially-available, or forthcoming on DVD (those which are not available, or limited in availability are marked with an **).
Say goodbye to the weekend, it's going to be a crazy week.