Well, this is it. The last day before five months of non-stop adventure, fun, and excitement.
Sixteen flights. Eight car trips. Six train ride. Five rental cars. Heaven only knows how many hotels, shuttles, taxis, and subways.
That I know of.
Some of my trips are open-ended to include the possibility of adding even more madness to my schedule. I am going to be one busy monkey...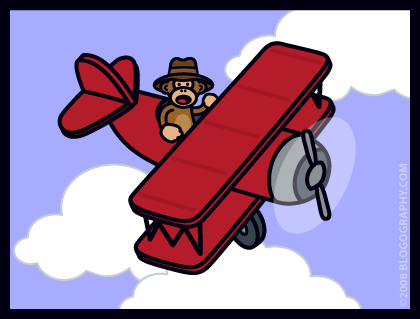 I've done my best to organize my time and make sure everything is taken care of, but mentally there's just no way to prepare for what lies ahead.
Which is not to say that I'm not excited about some things that are coming up...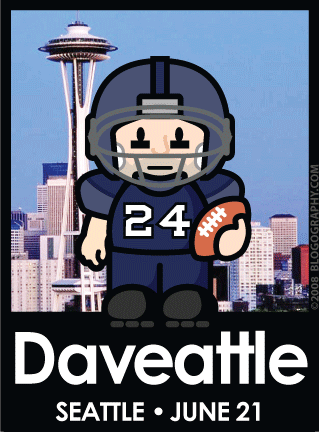 This Saturday is Daveattle 2!
If you are planning on attending Seattle's premiere blogger meet-up this year, please send me an email at dave@blogography.com so I can forward the details.
And now, if you'll excuse me, it's time to pack my suitcase...