Wow. The reaction to my April Fool's condom ad was so favorable that I almost wish I was able to manufacture them! I should start experimenting with latex, chocolate pudding, and banana molds... how difficult can it be to make a condom?
And speaking of experimentation...
Ever since I found out that I'm 20% gay, I've been trying to find a way to put it to good use. I was going to find a pride parade to march in so that I could show support for my 100% gay brothers and sisters, but I just can't pull off the dress code...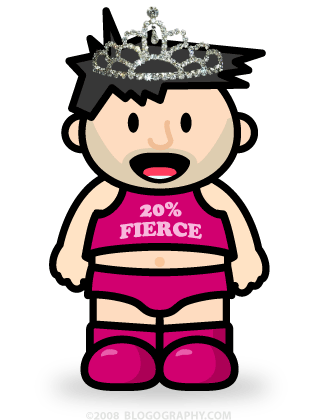 Fortunately, Jestertunes has come to the rescue and is having me on as Very Special guest-host for a Very Special episode of The Jester Show tonight (Wednesday) at 7:00 Pacific (10:00 Eastern)...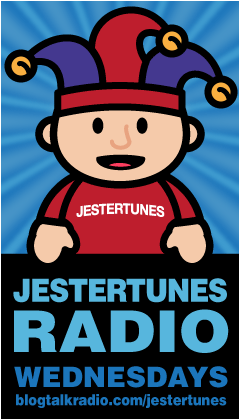 The topic for the last half of the show is going to be "Your Favorite Television Shows of The 80's" so it ought to be big fun!
As for the first half of the program, heaven only knows what trouble we'll get into. Since his show description says that we'll be "waxing hysterical on gay sex," perhaps I'll have a chance to ask him about those burning gay questions that have come up over the years...
So tune into The Jester Show tonight for "Long time friends and blog acquaintances waxing hysterical on gay sex, politics, tv, movies, music, and generally trashing people we come into contact with on a regular basis." I'm sure it will be fierce and fabulous!*
* Well, I'm sure Jester will be fierce and fabulous... I'm just going to embarrass myself as usual.