Good news, everybody! Those toxic Bac-Os I ate yesterday didn't kill me! To celebrate my new-found lease on life, I present another Bullet Sunday...
• Blogiversary. Blargh. It's one week until I have to get things ready for my Fifth Annual Blogiversary Celebration, and I am nowhere near ready. Six months ago I started two very cool projects specifically for the occasion... but one is not ready and the other fell through and has to be re-worked. This is great news for Blogiversary Six, but a real inconvenience for Blogiversary Five. Oh well. There's plenty of big fun in store, as usual. Mark your calenders...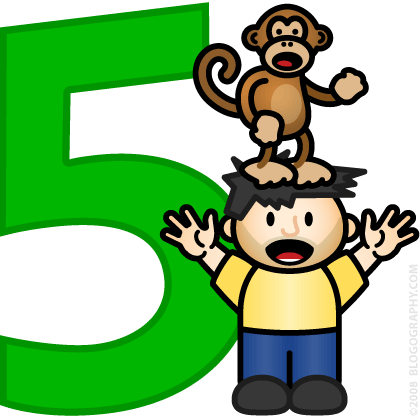 • Nads. How big of balls do you have to possess in order to write an email to a complete stranger asking if they have any shirtless photos they'd be willing to share? My guess is that these balls would have to be at least two pounds each. So when I received just such an email this morning, all I could think about was how does somebody finds pants to fit over such enormous testicles? In any event, anything I'm willing to share is already on my blog or posted to my Flickr account. There ain't no more. But thanks so much for being crass enough to ask.
• Imported. I purchased a nifty audio/video importer for my Mac so I can transfer all my favorite old television shows from videotape to my iPhone. The XLR8 XtraView unit works pretty well considering the source material is of really poor quality. Oh how happy I will be to finally eliminated the last vestiges of analog media in my life.
• Cliffhanger. But there is a down-side to digitizing all these fantastic old shows... so many of them end with a cliffhanger that was never resolved. I get to that last episode, then get angry all over again that television networks screw over their viewers by not wrapping up all the loose ends of the story. Then, just when I'm over being pissed off because the shows were cancelled, I get enraged all over again because they haven't been released on DVD and I'm having to digitize them off of crappy videotape in the first place. Even if studios don't want to go to the expense of manufacturing the DVDs, they could at least put them up for sale on iTunes or something. This would cost them practically nothing AND be a nice source of revenue for them. Here are the top five shows I want released...
Cupid. My favorite show of all time. I've written about it here. One unaired episode.
Oh Grow Up. Before Alan Ball went on to the critical success that was Six Feet Under, he created this hilarious show about college friends who end up living together just as big changes are happening in their lives. Two unaired episodes.
Now and Again. This awesome show featured a family man (John Goodman) who died in an accident and was reborn as a genetically-engineered, super-powered secret agent (Eric Close) under the supervision of the government (including Dennis Haysbert!!). Longing for forbidden contact with his wife (the brutally hot Margaret Colin) and daughter (the hideously annoying Heather Matarazzo) made for a lot of tense situations that drove the story. The fact that they never wrapped up a massive cliffhanger in the last episode was a huge slap in the face to fans.
Palace Guard. This brilliant (and often very funny) show about a former jewel thief (D.W. Moffett) who becomes head of security for a fancy hotel chain, only got to air three episodes before being cancelled. That was just enough time for me to fall in love with the show, and I've been pissed for years that it was never given a chance to find an audience. Six unaired episodes.
P.S.I. Luv You. Seriously. The show starred Connie Sellecca, is there anything else you really need to know?
• Taxed. I finished most of my taxes months ago, but needed a few final bits of information before I could send them in. On Monday, I'll hopefully get the last piece of the puzzle so I can squeak in under the April 15th deadline. Oh how I hate the US tax system. It's a bloated bitch of a complicated mess, and I remain in a constant state of shock that our citizens don't revolt against the government for not coming up with something that's not fucking stupid. While I don't think that the Flat Tax Initiative or the Fair Tax Initiative are anywhere near perfect, at least they are something that normal people can understand, so I say go for it. Nothing could be worse than what we have now. It's at time like this that I think government officials need to be taken into the street and beaten severely for their complete and total failure to serve us with any competency.
And on that happy note, I suppose I should get back to work.