Before I forget, a big thank you to Mr. Fabulous for letting me guest-host his talk show! If you missed it, you can still have a listen by heading over to the Pointless Drivel LIVE Archives. Please note that portions of the show are NSFW, and may not be suitable for children. Okay, I lie, it's definitely not suitable for children. Or anybody else for that matter. Listen at your own risk.
This morning I overheard a conversation where a woman was going on about how great things were in "the good ol' days." You know... the days when everybody would get together and sing songs and take sleigh rides for fun.
At the time I heard it, I was thinking that such lame activities sounded like sheer torture.
But then I changed my mind.
Because when I got home and was reading through my Marvel Comics Archives while eating dinner, I saw some ads that actually make "the good ol' days" look pretty cool. And it all starts with monkeys...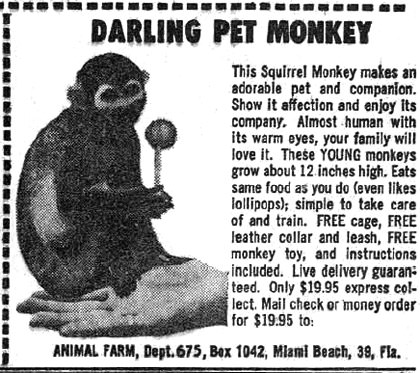 Apparently, you could ship monkeys through the mail in the good ol' days. This worried me at first, but since they "guarantee live delivery" I guess this means they ship you out a fresh one if you get a dead monkey in your mail box. Sweet! But sometimes a monkey alone isn't enough to impress the ladies. Fortunately, you're covered...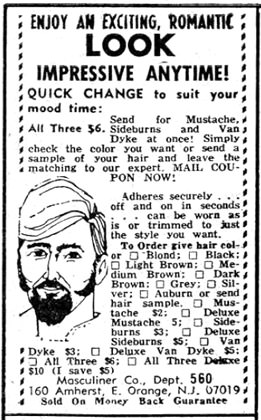 Genius! But what do you do if a monkey and paste-on facial hair is not enough to be a hit with women? The answer is at hand...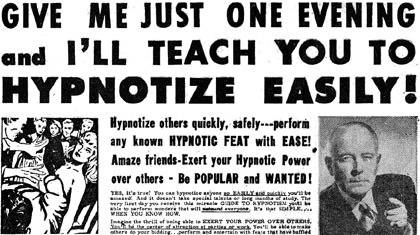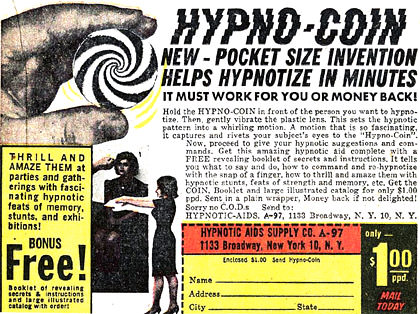 With mad hypnotism skills you can make the girls fall madly in love with you. That sounds like a lot less work than the alternative...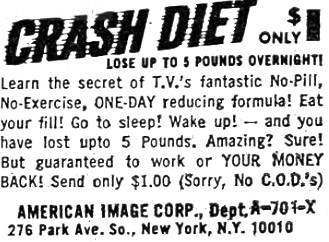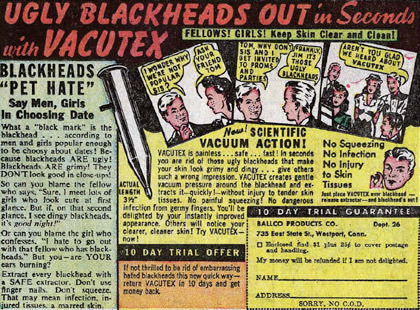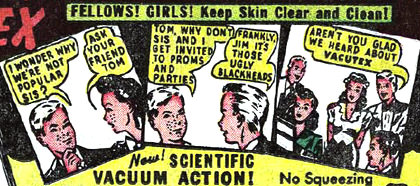 Of course, once you've got yourself a woman, you've got to keep her entertained, right?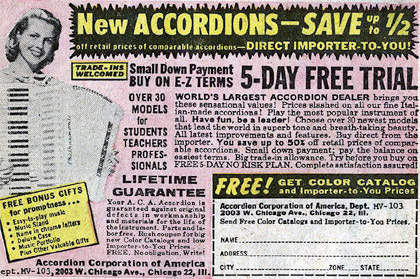 And don't worry ladies, if comic reading, monkey-packing, facial-hair-wearing, accordion-playing, hypnotizing guys start hitting on you, there's an ad for you as well...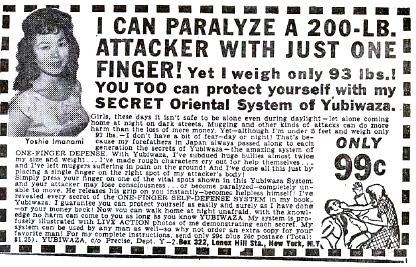 But my favorite ads are those placed by Grit Magazine...



Of course, in this day-and-age, advertisements soliciting dandy young boys with promises of swell money would get you in big, big trouble... but it was a different time back then. A simpler, more innocent time.
A better time.
I mean, come on... dude! Monkeys by mail!
It sure beats stealing them from the local zoo...