A good chunk of my day was spent sorting through boxes of junk in an attempt to toss out crap I no longer need. The problem is that I just can't find stuff I want to get rid of. Old concert T-shirts I'll never wear again... old magazines I'll never read again... even old VHS tapes that I can't even play anymore.
But the biggest offense is antiquated electronics I'll never use.
I have stuff that I barely even remember owning. Like my Atari Lynx (the very first color portable gaming system), my Apple Newton, my Atari 2600, and loads of other stuff that should have been tossed out ages ago...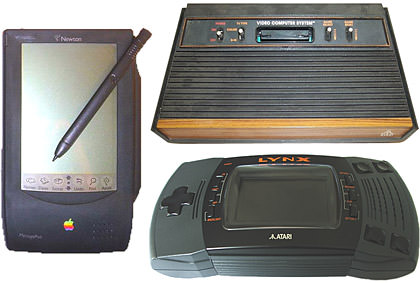 But I just can't bring myself to throw them away or sell them. Who knows... one day I might have this overwhelming urge to play "Mr. Do" on my ColecoVision. If I had tossed it out, then where would I be?
Hopefully I'll be able to let go of this crap eventually but, until then, I'll just have to continue to live with a closet that has no room for clothes in it.