Blaaaaaaaargh.
I spent all night trying to post a guest-entry over at Mr. Fab's blog, Pointless Drivel (probably Not Safe For Work... or anything else, for that matter), but nothing I tried would work.
Stupid WordPress.
Oh well. Assuming that somebody can help me get it posted tomorrow, there's big fun with Sculpey modeling clay over there...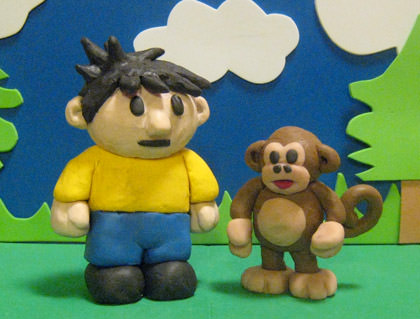 I've never played with Sculpey before, and was shocked at how difficult it is to make stuff out of it. Everything I tried to build just ended up looking like a big ol' mess.
Guess I'll be sticking with my computer from here on out...
UPDATE... Thanks to Shelli and her kick-ass admin privileges, my post is now up...