DirecTV sent me a notice that my television channel package price was going to increase. Again.
The bastards.
It seems like they raise their prices every year. Or more. Tired of paying such a huge amount of money every month for something I find less and less entertaining, I was trying to figure out how I could switch to a smaller package and yet still get those few channels I really want.
But it's all terribly confusing, because the package I have now doesn't exist anymore, and I don't know how it compares to what they currently offer. And then there's my local channels which were not included in my old package, but seems to be included with the new packages? And my TiVo charge, which is for a device that's no longer really supported now that DirecTV has their own much shittier DVR service.
I have no frickin' clue how to make sense of DirecTV, and am pretty sure they do that intentionally.
Not knowing what else to do, I decided to cancel HBO so I could save money.
I made the cancellation online while, ironically, I was watching HBO. Much to my surprise, the television went to a black screen almost immediately after I had made the change. DirecTV doesn't mess around.
The bastards.
Here in Washington State, it's time for our presidential caucuses. I voted by mail a week ago, but it's only today that the results are starting to come in. Right now, it looks like Obama is going to take the Democratic slot easily, winning over twice the votes Hillary got.
But it's the Cupcake Caucus at Cupcake Royale that interests me most...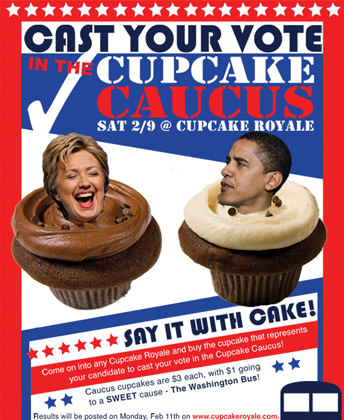 Though MY vote would go to my beloved Kate, the best cupcake ever...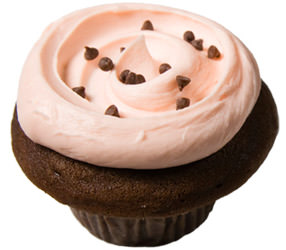 Oh great. Now I want a Kate but I can't have one because Cupcake Royale is closed.
And it's not like I can go get one even if they were open, because the mountain passes are also closed.
And I don't have the money for a plane ticket to Seattle because DirecTV is taking it all.
The bastards.