I thought it would turn out to be a cold or whatever, but that's not the case. If it's not the ebola virus or the bubonic plague... maybe it's the flu or something. It's pretty frickin' miserable to be me just now. I may not be dead, but I am almost to the point of wishing I were...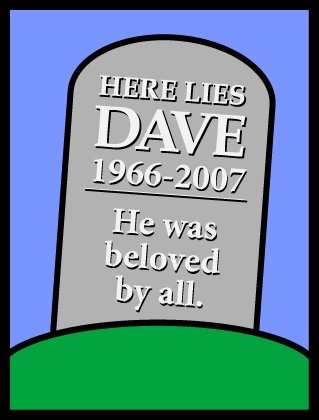 It's at times like this that I realize just how much I take some things for granted... like being able to sit upright without falling over. Or being able to turn my head without feeling like my neck is going to snap off. Or being able to stand up to pee.
Some holiday weekend this turned out to be.