BUILT-IN ETHERNET IS CURRENTLY ACTIVE. BUILT-IN ETHERNET HAS A SELF-ASSIGNED IP ADDRESS AND MAY NOT BE ABLE TO CONNECT TO THE INTERNET.
Sigh.
I've got to start staying in a different hotel. Bad enough that this place doesn't have wireless and I have to bring my own ethernet cable for internet... even worse that it doesn't work half the time, so I end up having to drag my sorry ass down to the lobby for their crappy lobby wireless (which is almost as bad). Why is it some hotels just don't seem to get it? Most everybody NEEDS reliable internet now-a-days. If you don't provide it, and people are going to go somewhere else.
Today was yet another three-hour drive through n-o-t-h-i-n-g to the "Inland Empire" of Spokane. It's a hypnotic journey of flat plains and wide-open spaces...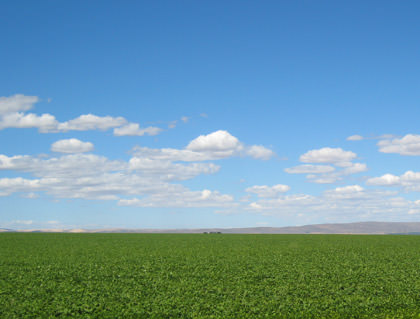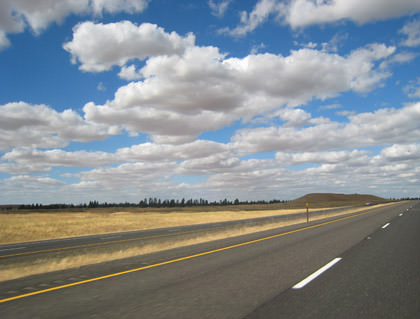 The good news is that if you leave at the right time of day, you don't have to share the road with anybody. The bad news is that if you've done the drive once, you've done it a million times... and it's always the same.
Of course, once you actually get to Spokane, you can drown your sorrows in two delicious slices of the Best Pizza in The Universe at David's Pizza...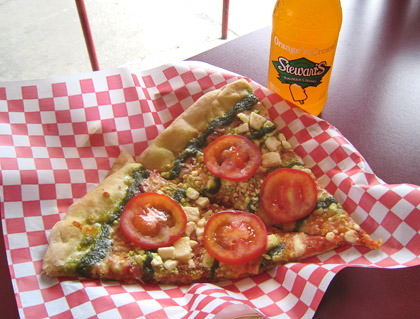 I know I've blogged about this pizza like a hundred times now, but that's about all there is for me to write about here. I've lost count of the number of times I've taken that same photo composition, but oh well... here it is again: two slices of DaVinci pizza with a Stewart's Orange Cream Soda (which, coincidentally, is exactly what I would order for my last meal if I were on death row).
After dinner, I went to go see The Simpsons Movie which was kind of boring. The show definitely works better when the writers are condensed for time on your typical half-hour episode. Giving them 90 minutes just drags everything out. The real reason I wanted to see it, however, was to know if anything in the film would have a lasting affect on The Simpsons' "universe." For one character it actually does, which made me a bit sad (hey, I liked that character!).
And now it's time to head back to the lobby so I can post this. Fortunately, everything else I wanted to do on the internet tonight can be done on my iPhone while running around my hotel room in my underwear.
They don't let you do that in the lobby.