It's 11:45, I just finished with work for the night, and the only thing I have to blog about is how worried I am about Paris Hilton.
It's been hours since I have read anything about her in the news or seen anything about her on television. This kind of withdrawal from the daily exploits of her life is very disconcerting, and I'm not sure what to do with myself. I think it's grossly unfair that she doesn't at least get a weekly video address to her fans from prison. Sure she did something bad, and I suppose it's only fair she be punished... but should all of us be punished along with her? What did I do to deserve this kind of treatment?

I so totally (heart) Paris! FREE PARIS!
The good news is that Paris Hilton and Nicole Ritchie finally made up and are all totally BFFs again, so they filmed another season of The Simple Life. Unfortunately, I have to wait until Monday to see the latest episode...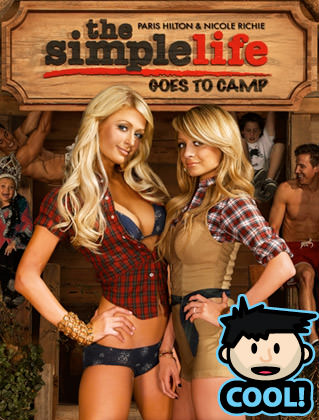 It's not as good as being able to open up the current issue of People and seeing what Paris has been up to lately... but I guess it's all I'm going to get until the grave miscarriage of justice that is her imprisonment has been reversed and Paris is free to party again.
Sigh.
I haven't been this upset since they took Michael Jackson from us during his imprisonment back in 2003.