I try really hard not to be a whiny little bitch on my blog. Honestly, I do. The fact that I am rarely successful at it is not for lack of conviction, but circumstance. Such as waking up this morning and having to read a bajillion people talking about how cool their new iPhone is.
Of course, I wouldn't know.
Despite the fact that I am a Total Apple Whore, I don't have an iPhone yet. I won't even get to look at one until I'm in Seattle next week. Needless, to say, I'm a little sad about that...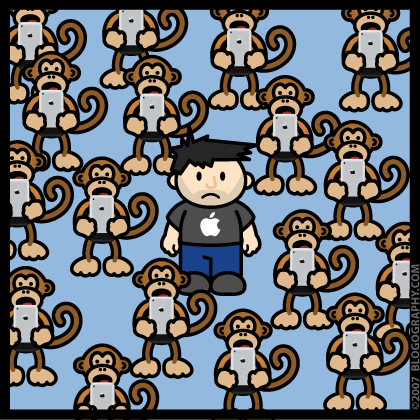 I've read so much about people and their love of their iPhone that I can almost imagine what it must be like to have one... but then I glance over at my piece of shit mobile phone and realize that my imagination isn't that good.
Sigh. I guess I'll just go over to Apple.com and look at iPhone pictures for an hour or two...