It's iPhone Day! IT'S iPHONE DAY!! HOLY CRAP, IT'S iPHONE DAAAAYYYYYY!
Of course, there's not a single iPhone coming to the entire valley, so I won't even get to see one until the next time I next visit civilization, but it's still kind of exciting for a total Apple Whore like me.
But the iPhone is not the only thing that's starting to ship today. Now that the new merchandise is starting to arrive, Artificial Duck Co. orders are going to start shipping too...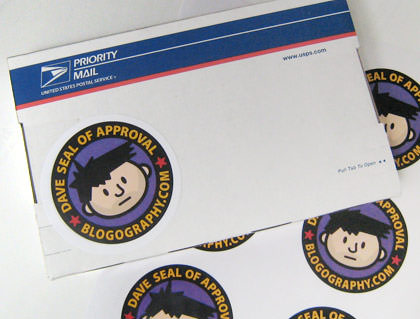 I'll be working through the orders as quickly as I can... but with nearly 300 of them, it will take a while before everything is shipped out. Wheee! Good times! At least I know what I'll be doing in my spare time for the next several days. Still, it's nice that people will finally be getting their stuff. Hopefully everybody will find it worth the wait.
So suck it, iPhone!
And in local news... last night an airplane trying to land at Cashmere's airport came up short and crashed into the High School's parking lot instead...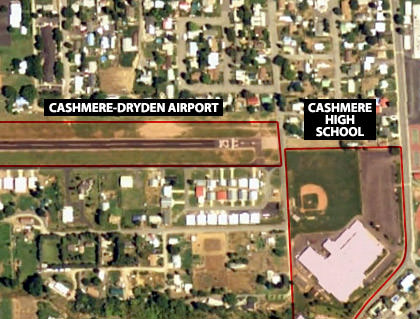 Map taken from Live Search because Google Maps doesn't have satellite for us!
Unfortunately, the pilot was killed. Luckily, nobody else was hurt.
As you can imagine, when something like this happens in a small town, it's a topic of major discussion. Was the pilot a local? Was it an emergency landing? People heard his engine sputtering, did he run out of gas? Just where did that plane come from? AL QAEDA!!
There hasn't been this much local hype since cherry harvest started!
UPDATE: I am now hearing that the pilot killed in the accident was the former CEO of Alaska Airlines. No word on what he was doing in the area, or why he crashed.
UPDATE: It now seems as though the pilot clipped a tree on the way in, which may have contributed to the crash.