Mykonos is a swanky resort island for the rich and famous of the Mediterranean. When I read about it in my tour brochure, I didn't think it sounded very interesting, so I instead selected an excursion called "Magnificent Delos." I figured anything with "magnificent" in the title was worth my valuable time.
Delos, as it turns out, is an entirely separate island about 35 minutes off the coast of Mykonos. It was an island devoted to the god Apollo, and a massive city sprang up to service all the worshippers that arrived on a pilgrimage. At one time, it was probably pretty incredible. But now... not so much.
I'd go so far as to say it was boring. Boring, boring, boring. Yet another busted city with a bunch of reconstructed crap mucking up the place. Not very magnificent at all...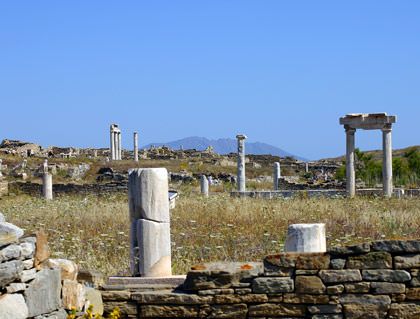 The strange thing about Delos is that the people there seemed to be obsessed with penises. There are busted penis statues around, and the local museum has a display case devoted to penis carvings that were salvaged from the site...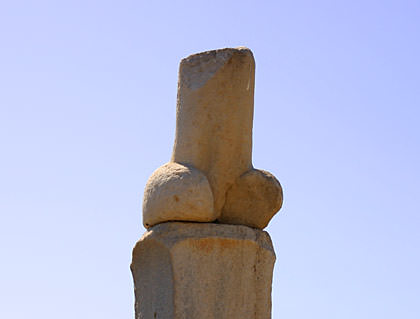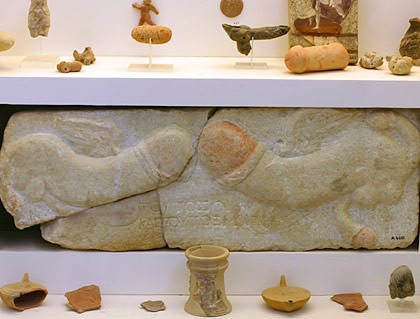 After I returned from the not-so-magnificent Delos, it was time to explore Mykonos Town proper.
Turns out that this is where I should have been spending my time all along, because the city is just cool. There are dozens and dozens of narrow little streets that were intentionally made into a maze to confuse the pirates that used to plague the city. Exploring all these tiny little alleyways is big fun, even though it didn't leave a lot of room to take very good photos...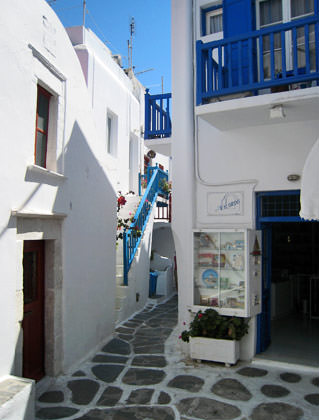 Looking across the harbor, you can see "new town" which is starting to look a little like Santorini, but without the cliffs...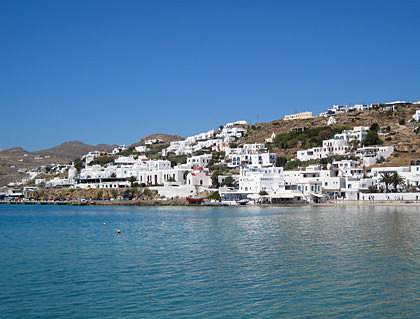 And more cats. There are cats all over Greece. My favorite was this cool-looking calico that I'd have liked to take home with me...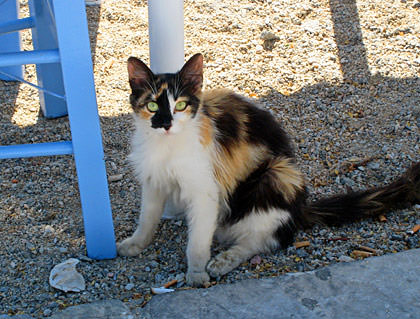 And that's all she wrote for Greece...