Today's shore excursion was further northward to the sunny island of Corfu.
And when I say "sunny" I mean "absurdly sunny" because the light is so bright that my sunglasses were rendered practically useless. This made photography kind of difficult, even with my polarizing filter, because entire scenes were blotted out by the glare. Still, there were nice views to be had amongst the massive number of tourists overrunning the island, and Corfu Town itself was quite nice. The excursion tour that I booked didn't have a lot of substance to it, but was entertaining enough, and sure beat sitting on the ship all day...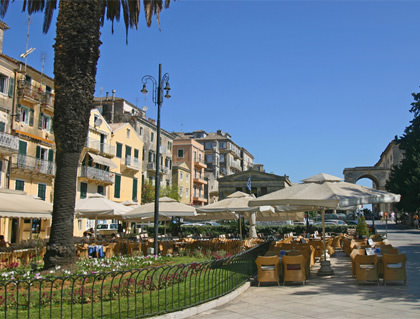 One of the stops on the tour was the summer palace of Empress Elizabeth of Austria called "Achilleio," named after the greek hero Achilles. It was badly over-decorated and garish, but there were a few interesting bits. One of my favorites was a beautiful half-dome mural in the home's small chapel which was brilliantly detailed...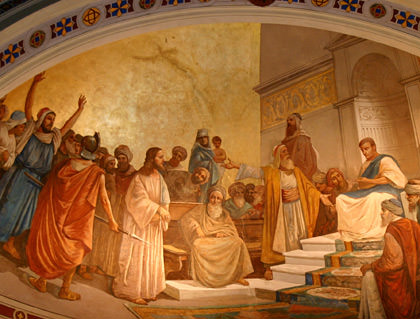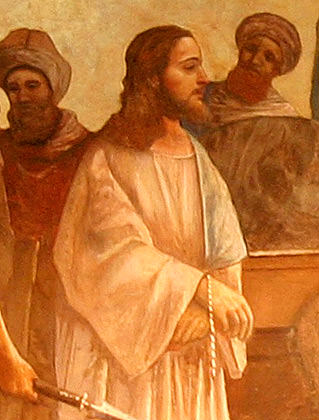 But that paled in comparison to the detail that some sculptor put into the ass of an Achilles statue in the garden...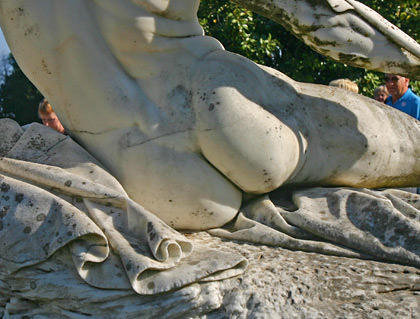 The guy may be dying from a poison arrow shot into his heel, but his ass still looks fabulous!
Tomorrow there will be no port of call, as it is to be a day at sea. I always go a little bit stir-crazy on days at sea, so here's hoping that I don't freak out and try to escape the ship in an ice bucket.