Without a shore excursion, I feel lost at sea. Time suddenly ceases to have meaning. How long has the ship been adrift? Hours? Days? Weeks? Months? I cannot know.
At first I try to appreciate that there is nothing to do. I wander the ship aimlessly, trying to fill the void of my boredom by eating two perfectly-formed ice cream cones for breakfast. This has no effect, so I construct a third, this time getting all fancy by making a double-reverse swirl on the top. It is delicious, but my restlessness goes unabated.
I go back to my stateroom and stare at the eternal blue from my balcony...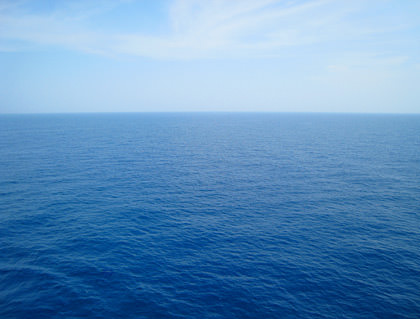 I start to wonder if I shall ever see land again... or if am I doomed forever to this world of blue? I suppose so long as they don't run out of chocolate-vanilla swirl ice cream, that would be okay with me...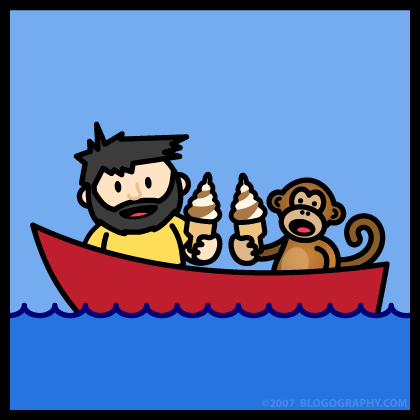 Bored. Bored. Bored. Bored.
With nothing better to do, I start looking through the photos I took yesterday, and realize that I had gone ass-to-mouth, just like Avitable had asked for me to appear in his Week in Review!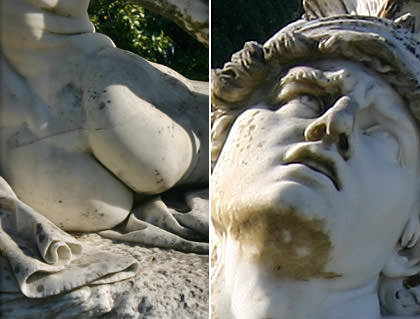 Achilles didn't seem to mind, but my camera will never be the same again.
Tomorrow has a very early port call at 6:45am. That's kind of a bummer, because I don't think I can get in an ice cream cone before I have to go.