Bullet Sunday on April 1st? Hmmm... since Blogography is foolish 365 days a year, there doesn't seem to be much point in an April Fool's Day here.
• Happy Baker... As I sit here after a long day of work, my bread-making machine has just kicked into "baking" mode after having spent the past three hours mixing, rising, and blending the dough. As it bakes, the bread is smelling like paradise wrapped in an orgasm. I hope I can restrain the urge to stick my head in the machine before it's done.
• Super-Less... As I wrote back in December, the Superman Movie Ultimate Collector Set I bought arrived with one duplicate DVD and one missing DVD. As I also wrote, the bastards at Warner Home Video wouldn't just let me swap the duplicate... I had to return the entire set and re-order it. Well, guess what? The set has entirely sold out, and there doesn't seem to be plans to produce more of them. So now I can't order it unless I pay huge money for a second-market copy. Great. I should have just kept the bad set and purchased the one movie I was missing, which would have been infinitely cheaper than buying it now. Warner Home Video fuckers. Your customer service sucks ass, and thanks for screwing me for something that was your mistake.
• Contract-Free... Based on the rumors that Apple was coming out with a mobile phone, I didn't renew my contract with Verizon when it came due last summer. Back in January, I was rewarded when the iPhone was unveiled at MacWorld for a June release. While I wait for iPhone, Verizon is doing their best to get me to sign a new contract. At first it was just reminders. Then it was an analysis of my calling plan and offers to save money if I signed a new contract. Then it was special offers for high-end phone rebates if I signed. Now I've received an offer for a free month of service and a sweet new phone... if I sign a 2-year contract. It seems the longer I wait, the better the offers get. Well, since Verizon stupidly passed on the iPhone when they had the chance, none of this is enough to win me back. I guess the moral of the story is... unless you are needing a new phone immediately after your contract ends, you might want to wait a few months before re-signing to see what extras your carrier will offer to keep you.
• Suffer Well... I don't normally add outside content to my blog, preferring to make everything here myself. But last week I discovered something so amazing, that I just can't resist. As a side-promotion for their album Playing the Angel, Depeche Mode recreated one of their songs, Suffer Well, for a video game extension to The Sims 2 called "Open for Business." Believe it or not, the track is sung in "Simlish," which is the official nonsensical "language" of the game's characters. That alone would be great, but the video that goes along with the song is just amazing. This is an embedded YouTube movie, which may require you to click out of a feed-reader, if you are using one. To download the video direct from Depeche Mode's site, here's that link.
• Vista Activation... Unlike Apple, Microsoft does not make the hardware on which their Windows Vista OS runs. Because of this, it is understandable that they would want to stop piracy of their software, because that's all they have to make their money. But I am here to tell you... if you ever run into a problem with your Vista installation and end up needing a new activation key, you're f#@%ed. Friday morning I booted into Vista to check a website error, and received a nasty black screen telling me that a critical component of the OS was missing. Nothing I did could solve the problem, so I ended up reformatting the partition and completely reinstalling Vista. This resulted in me not being able to "activate" Vista again, because it was telling me the activation key was already in use. I couldn't use telephone re-activation for some reason, so I ended up calling support. After three telephone transfers, numerous conversations, and being put on hold a half-dozen times, I finally got my new key. Total time: FIFTY-EIGHT MINUTES! That's right, an HOUR gone from my life. In the meanwhile, Vista activation has been cracked, so the only people suffering here are NOT software pirates, but legal Microsoft customers. Shouldn't it be the other way around? As if I didn't hate Windows Vista enough already... sheesh.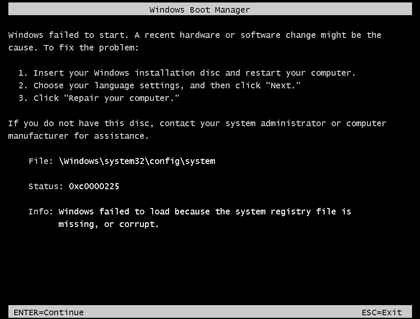 • You Can Dance... Courtesy of Frances Danger, I've put a music-type meme in an extended entry...
Of all the bands & artists in your collection, of which one do you own the most albums? That would be The Thompson Twins. During the 80's, they were my favorite band, and I was a die-hard collector of everything they ever released... every album... every single... every maxi-single... every cassette... every CD... (well, everything I could get my hands on). I probably have a hundred pieces. One day I want to buy a USB turntable so I can rip all those rare maxi-single albums into iTunes.
What was the last song you listened to? Until She Comes by The Psychedelic Furs.
What's in your CD player right now? Nothing. I had a 200-disc CD changer, but cleaned it out once I ripped all my CDs into iTunes.
What are your favorite instruments? Synthesizers.
Who's your favorite local artist/band? Uhhhh... I don't think there are any.
What was the last show you attended? The Pet Shop Boys' first concert in Seattle, back in November.
What was the greatest show you've ever been to? Depeche Mode's Music for the Masses tour Seattle, February 5th, 1988. Sheer magic.
What's the worst band you've ever seen in concert? Chris Isaak, who is an artist I usually enjoy, opened up for The Thompson Twins once with terrible results... I don't know if it was the sound system or what, but he did not sound good at all. He was literally booed off stage, which I had never seen before (and have never seen again).
What band do you love musically but hate the members of? Dunno.
What is the most musically involved you have ever been? About 6-7 years ago, I composed the music for a travel video I was editing. It was meant as a placeholder track, but turned out so well that the director decided to use it. I got an additional credit in the piece, and ultimately received more money for the music than the editing, because they used it in other videos.
What show are you looking forward to? The next Depeche Mode tour.
What is your favorite band shirt? A Thompson Twins tour shirt. It's gray with the Twins logo on the front. It's vintage-old, and quite thin, so I wear it only on rare occasions.
What musician would you like to hang out with for a day? Martin Gore, who writes (most) all the music for Depeche Mode.
What musician would you like to be in love with you for a day? Sharon Corr (of The Corrs), because, damn.
What was your last musical "phase" before you wised up? 80's New Wave... but I never wised up. I still love it.
Sabbath or solo Ozzy? Ozzy.
Did you know that filling out this meme makes you a music geek? Actually, I was a music geek before I filled it out.
What was the greatest decade for music? The 80's.
What is your favorite movie soundtrack? About A Boy, by Badly Drawn Boy.
Who is your favorite artist who is much better live than on a recording? Depeche Mode is the greatest live band I have ever seen. In many respects, I prefer their live albums over their studio recordings.
Do you have a hidden desire to be a popular musician? Doesn't everybody?
Have you ever used drugs to enhance the music experience? Alcohol maybe.
What was the last song you heard that gave you a chill? Like Ms. Danger, just about any Depeche Mode song will do this to me... with Mercy In You (live) at the top of the list.
Where would you be without music? Music enhances just about every aspect of my life, I can't imagine life without it.
Bah! I need another day in my weekend. This Sunday went by way too fast.