I've recently started re-reading the Tarzan novels by Edgar Rice Burroughs.
Despite being a hardcore ERB fan, I avoided the Tarzan books for years because I assumed they were as crappy as the movies. I loathed the way Tarzan ran around grunting like a moron in the films, and always thought that's just the way he was. But the "real" Tarzan in the books wasn't stupid at all. It turns out he's a genius who speaks a dozen languages, runs a financial empire, AND happens to be Lord of the Jungle...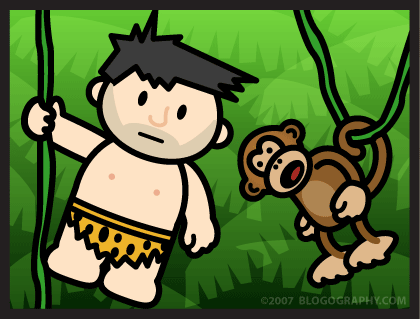 After a while, the books get a little repetitive, but the earlier stories are brilliant.
Right now I'm trying to finish up Book #4, The Son of Tarzan, so I am going to stop blogging now...