Will somebody please give me a couple million dollars so I can stop working and travel the earth?
Because this morning I woke up and realized that I have never been to South America and started freaking out. Will I ever get to see Rio de Janeiro's Cristo Redentor before I die? Or the ruins at Machu Picchu? The Galapagos Islands? Iguazu Falls? Angel Falls? Or even Isla Margarita? I think that I would be very disappointed in whatever afterlife awaits if I didn't at least visit Lake Titicaca. Because when hanging out with your deceased friends, I'd imagine nothing would be a better conversation-starter than "Yeah, I did Titicaca."
Perhaps I am being greedy though. I've been lucky enough to have seen more of this planet than many people ever will. Shouldn't I be satisfied with that much?
Being the greedy bastard that I am, I'm fairly certain the answer is "no." Because no matter how much I see and do, there's always someplace new to explore...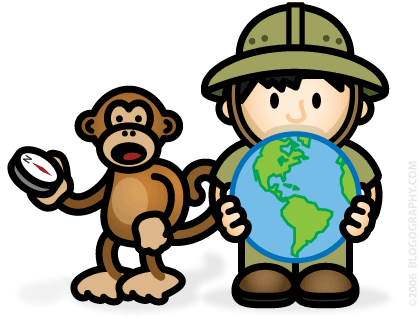 And really, when I stop and think about it, South America is only the tip of the iceberg. There's a lot of holes on my map that need filling in. A lot of places that I would like to visit. A lot of new friends to make. A lot of life to experience.
Of course, it's entirely possible that I'm just freaking out because I woke up and discovered I was out of clean underwear. I ended up wearing swimming trunks under my pants today, and I'm pretty sure this can mess with your head.
But if somebody still wants to give me a couple million dollars, that would be great.