Stop it.
Would Microsoft Windows sufferers who are still using Internet Explorer please just stop it? Go download Firefox or Opera or whatever, and start using a real web browser instead. I am tired of spending hours and hours tracking down the crap-load of bugs and quirks unique to Internet Explorer so that web pages display properly. It seems that every time I get to the end of a project, I find stuff that renders beautifully in regular browsers, but end up looking like crap in IE...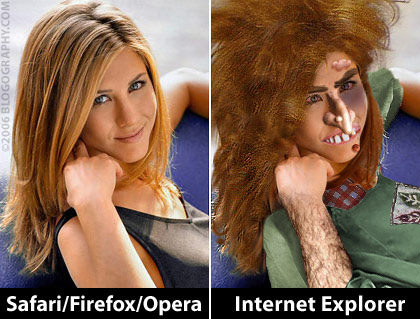 It's a real pain in the ass, so if everybody on the internets could just stop using it, that would be great.
Oh, and since the new Windows Vista version of Outlook f#@%s up HTML emails, if you would switch to Thunderbird or some other email client while you're at it, I'd appreciate it.
Thanks!
Your friend,
Dave2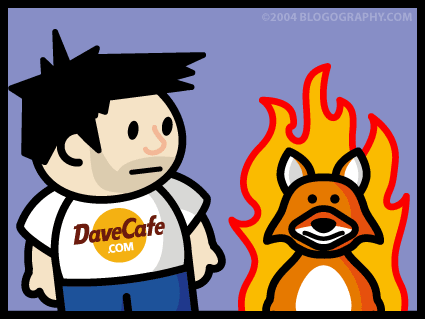 This sucks ass. Blogography has been fragged with a scrolling bug in IE for ages, and I've got no time to fix it because I'm too busy fixing everything else.
Why does Microsoft hate us so much?