So there I am minding my own business while walking back from the mini-mart... when an underage whore asks me for directions.
When I say "underage" I will fully admit to guessing here, because it wasn't like I got to see her ID or was presented with a birth certificate. And, truth be told, I'm also guessing as to her being a whore, because it's not like she offered me sexual favors in exchange for money or anything like that (she just wanted to know where Pioneer Avenue was).
No, the reason I call her a whore is sheer speculation based on her method of dress and demeanor, all of which was saying "make me an offer." I mean, come on... stiletto-heeled boots and a low-cut blouse with a push-up bra? IN THE MIDDLE OF WINTER? Ergo... a whore.
Of course it's so hard to tell, really. Especially when I look at the dolls that girls have now-a-days...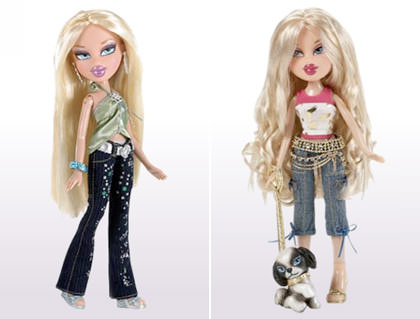 They're called "Bratz" but they might as well be called "Whorez" from what I can see. Sure Barbie may have always been a little bit of a slut, but the worst you can say about her is that she's a classy tease with way too much money on her hands. The Bratz dolls look like strung-out street-walkers by comparison...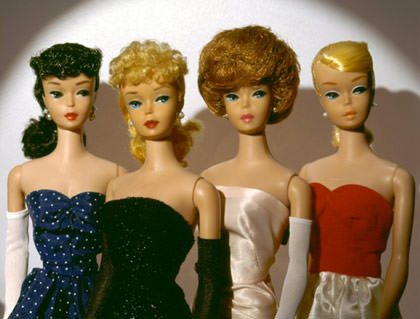 Hmmm... Now that I think about it, there was a lot of room for scary misinterpretation here on behalf of the police (had any actually been present). I could have inadvertently been arrested for soliciting sex from an underage whore just for talking to the girl!
Sadly, today's kids don't really have much of a chance. Especially little girls when they have role models like Paris Hilton and Lindsay Lohan (not to mention dolls like Bratz) to learn from.