Last night I met up with Jenny at Wicker Park so we could see her friend's band play. The fact that I managed to stay awake until midnight was some kind of miracle, because I haven't had a full night's sleep in over a week. I had thought that I would sleep in until noon this morning to try and catch up, but the weather outside was just too beautiful to stay in bed.
At first I thought I would walk the Magnificent Mile for a bit and maybe catch a movie.
But who could sit in a theater knowing that there's blue skies over Chicago?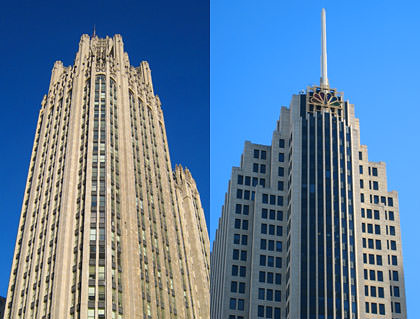 Since I don't like to shop and don't want to stay inside, what to do?
TIME TO GO TO NAVY PIER!!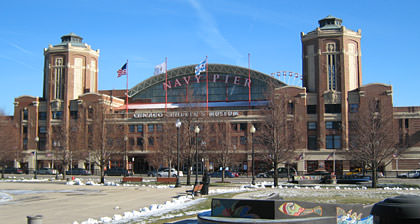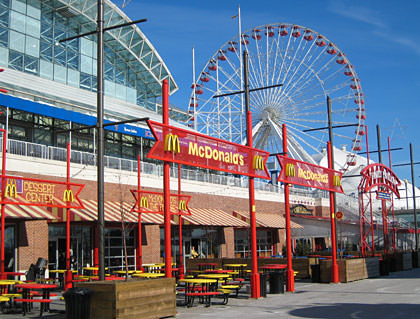 Which was incredibly stupid, because the gusting winds out on the pier nearly froze me solid. Sunny blue skies or not, I had little choice but to dash inside. I hadn't been to the pier in years, and had totally forgotten about the incredible stained glass museum within...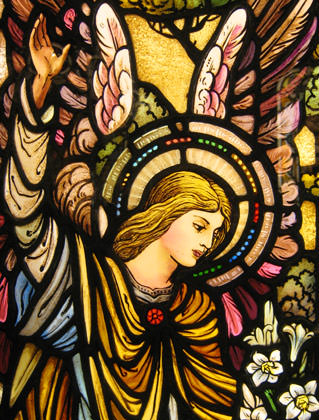 But the real surprise was upstairs. Today is the opening of Winter Wonderfest...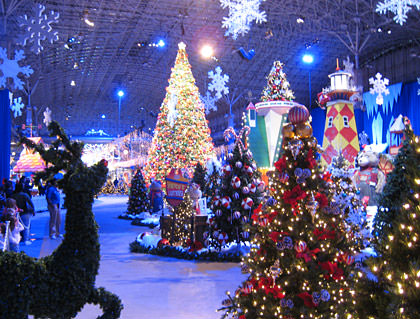 They've built a winter carnival inside Navy Pier!
So there I was minding my own business, looking at all the cool stuff at the carnival, when somebody bumps into me.
I turn around, and BAM!!
GAAAAAAAAAH! I yell.
My total fear of clowns has traumatized me since childhood. Ronald McDonald is one of the scariest clowns ever, so this is like a nightmare come true. I reach for my gun so I can shoot Ronald dead, but then remember that I don't have a gun.
So instead I flee Navy Pier altogether, and decide to go have lunch.
Stupid clowns.