Gah! I can't feel my legs!
Here I am back in Chicago... home of testicle-shriveling cold temperatures. Five minutes outside feels like five hours back home, because that's all the time it takes to chill you to the bone. The fifteen minutes it took to walk back to my hotel from dinner with my friend has totally wiped me out. It's pretty harsh.
Yet, from the view out my window, you wouldn't think it was so bad...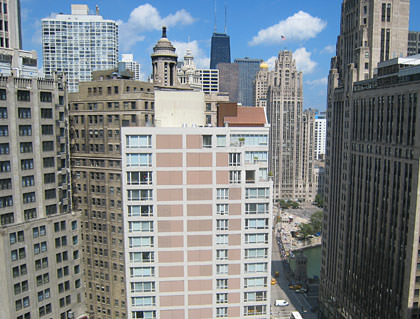 But the biting cold wind doesn't show up in a photograph.
As it were, I am woefully underdressed for my time here. I should be buying a scarf, ear-muffs, a vest, an overcoat, heavy gloves, and several layers of thermal underwear...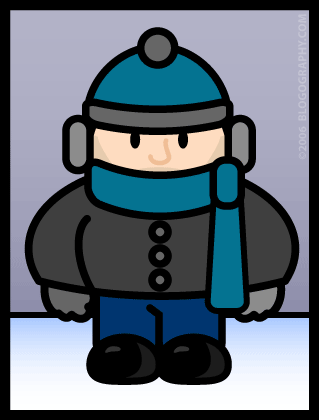 Sigh. Much as I love Chicago, I'd rather be in Maui just now.