Gee... I could write just about anything today and it wouldn't make a lick of difference. Everybody is eating turkey instead of surfing the internet and reading blogs. I, being a vegetarian, don't eat turkey and so I've got nothing better to do.
Neil has declared today as "Thank Your First Commenter Day" which is kind of nifty. Truth to tell though, I had no idea who my first commenter might be. Turns out that once you get rid of the back-and-forth testing between Bad Robert and myself, my first "real" commenter is Kazza. That's cool because, while commenters come and go, Kazza is still around. The fact that she's still blogging is kind of a bonus...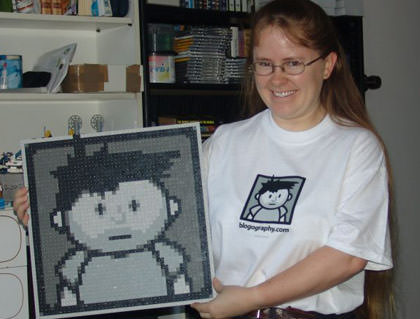 Awwwww... it's Lego Lil' Dave!
Well, one good Legofication deserves another...
And now I'm off to finish some work so I can watch tonight's special edition of Grey's Anatomy. I'm hoping somebody dies...