I don't like to shop. My dislike for shopping only increases as the crowds get bigger, so going to the mall on Black Friday would be the equivalent of torture. Thankfully I had to work today. Because when people call and say "could you pick up something for me while you're out" I'd much rather be able to say "I'm sorry, I'm working today" instead of saying "FRAK OFF AND DIE BECAUSE THERE'S NO F#@%ING WAY I'M PICKING UP ANYTHING FOR YOU ON BLACK FRIDAY WEEKEND!" I dunno. I guess it just sounds nicer.
All that being said, I'd rather be in Bali laying on Kuta Beach...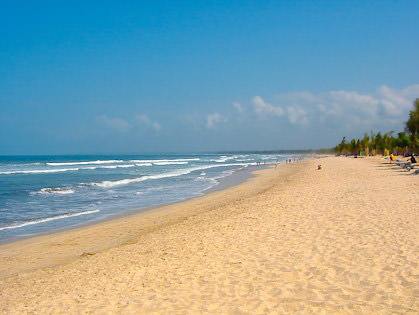 I'd write about how the occasion arose today where I used the word "frolic" in a totally justifiable context, but it's 11:15pm and and I have to be to work in five hours and forty-five minutes.
Two hours of that will be spent trying to fall asleep.