Blogography is proud to participate in Pink for October all next month.
Now you know the reason for the header change I made a while back. The old headers weren't able to be "pinkified" enough to show much support, so it was time for a change. Breast cancer has touched some very special people in my life, and helping to raise awareness is important to me. But going pink is just the beginning. There's more to come in Breast Cancer Awareness Month from Blogography, so watch this space to see how you can help out (and possibly get some cool stuff to boot!)...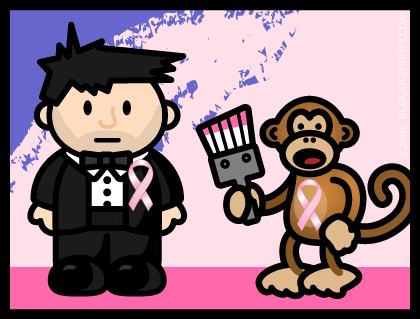 Dave & Bad Monkey love healthy boobies! Schedule your mammogram today!
For more information on National Breast Cancer Month, visit the Susan G. Komen Foundation.