DUDE!
Thanks to Brandon over at The Sports Logo Pundit, I just ordered me what has to be the sweetest hockey jersey on the planet from the Milwaukee Admirals.
Seriously, check this out...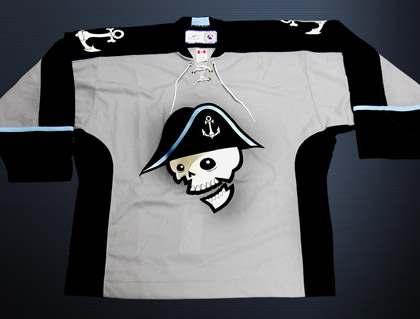 Coolest. Logo. Ever.
IT'S A PIRATE!! And note that the jersey has a lace-up front, buccaneer-style, which is even sweeter.
According to Brandon there's controversy because some people don't like the new logo, but these people are full of crap! Just look at the lame logo they used to have versus the sweet hotness of the logo they have now...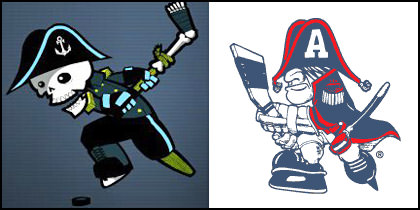 The only sucky part is that the jerseys are so popular there is a seven-week wait. But that's okay, I guess, because it will actually be cool enough to wear it then.
And speaking of totally frightening impulse shopping... tomorrow is one of the two scariest days of the year: the start of Apple's World Wide Developers Conference (the other day being MacWorld in January). And why is that? Because it's when Apple will unleash cool new products on an undeserving world. And what will it be? New big-screen video iPod? iPhone? Mac Pro? iTaco? Who knows?!?
Of course, being the Mac whore that I am, I will totally end up buying everything... even though I can't afford it.
I still remain hopeful for iToast...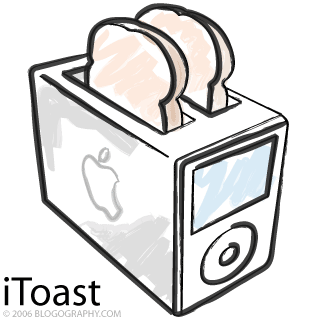 I swear I would totally buy a box of rusty nails, so long as it had the Apple logo on it.
Somebody help me.