The taxi driver smelled so bad that my eyes were watering. And it wasn't like he was oblivious to the fact, because he'd occasionally whip out some deodorant spray in a futile attempt to mask the stench. Of course this did nothing but make things worse. The guy smelled like he crapped his pants, took a bath in a urinal, and then slept in a sweaty, stanky locker-room for a week. The 100-degree heat wasn't helping much either.
By the time I got to Lincoln Square, I was inundated with a melange of horrible smells and about ready to pass out...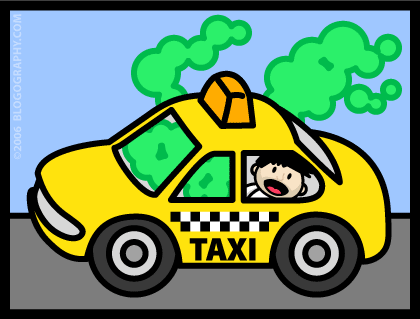 But I did my best to stay conscious, because I was meeting Jenny for dinner and a movie and thought she might appreciate not finding me passed out on the sidewalk.
Or maybe she would. I'm probably a much better conversationalist that way.
Anyway, Pirates of the Caribbean: Dead Man's Chest was a convoluted story filled with never-ending coincidences and lots of mind-blowing special effects. While not as good as the first film, it was still an entertaining ride (mostly due to Johnny Depp, who once again delivers out a masterful performance). The surprise was that they brought back Jack Davenport (of Coupling fame) to play Commodore Norrington. He completely eclipses Orlando Bloom at every turn, and is by far the more sympathetic character. That's actually kind of bad for the plot, but a happy accident for the movie, because it ends up adding some depth to the story.
The evening ended at a German bar full of elderly people partying down to a live band. Some of those seniors had brilliant moves ON the dance floor, which was surprising considering they could barely walk OFF the dance floor. Jenny and I were regretting that we didn't have a video camera, because this is the kind of stuff that thrives on YouTube.
Unable to find a taxi back into the city, I decided to hop on the train. Right behind me was a man trying to manage his sloppy-drunk girlfriend from falling over as she started gyrating wildly to music that wasn't there. It was amusing at first, but quickly became embarrassing. She was cursing profusely and jabbering on endlessly about stuff nobody really wanted to hear. Even worse was that she was scowling (for emphasis, I'd imagine) as she spoke, which reminded me of somebody...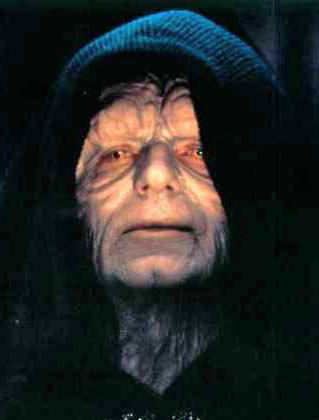 I also suspect that she had head-lice, because she was forever shaking her hair like a woman possessed. I kept waiting for her head to snap off or maybe spin all the way around like Linda Blair in The Exorcist.
Scary.
I wish I could say that this was the end of my travel entertainment, but my taxi ride to O'Hare this morning wouldn't allow it. The driver, who was talking to himself the entire way, decided to LIGHT UP A CIGARETTE as we pulled on to the airport expressway. Why he couldn't have waited ten minutes to drop me off first was a complete mystery. So instead I got to sit in cigarette smoke which pissed me off pretty bad. I hope he spends the $2 I tipped him wisely, because the idiot shouldn't have gotten anything at all. Dumbass.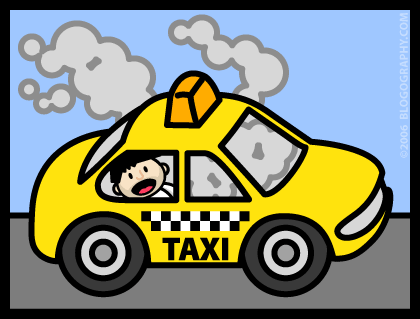 What happened in the month that I was away? Did Chicago pass some kind of city ordinance whereas taxi drivers are required to make their cabs smell as bad as possible?
Oh well. I'm home safely in my sweet-smelling apartment, so I guess that's all that really counts... isn't it?