New York City is pretty sweet any time of day, but I think I like it at nighttime the best.
Last night I decided to venture out into the city once again so I could see the Apple Store lit up in all its glory. And, yes, it's pretty sweet. The way the Apple logo reflects into the glass is almost holographic-looking, and you can see everything a lot better because the reflections from neighboring buildings is not so bad. It is truly a beautiful structure, so kudos to Steve Jobs and his cube obsession for giving New York City another landmark piece of architecture...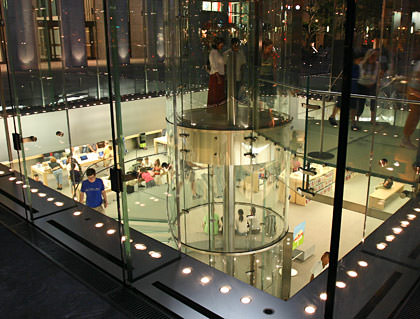 Not to say that there aren't a lot of other buildings that look great at night...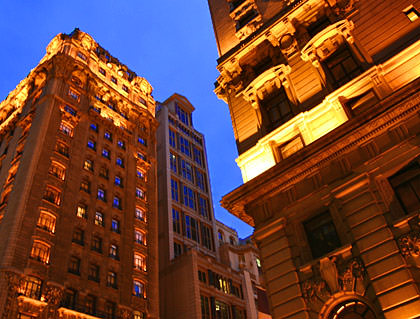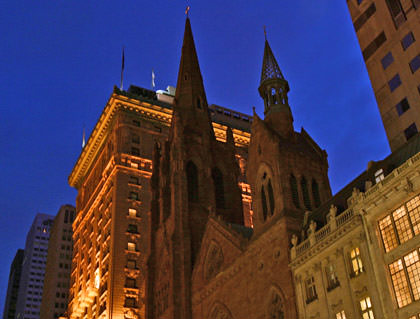 Most of today was spent at the American Museum of Natural History. Not only did they have a freakin' cool exhibit on lizards (which I love), but there's a new Space Show narrated by Robert Redford called Cosmic Collisions, and an IMAX film I haven't seen called Amazing Caves. It's a pretty sweet place to spend an afternoon. How many places can you see giant dinosaur bones in one hall...
And then see a statue of a chubby doggy in the next?
Today was my last day in NYC, and I'm kind of sad about that.