Jenny and I had made plans to check out the Chris Ware showing at the Museum of Contemporary Art today. I am a huge admirer of his work, and was happy to find a fellow fan to share the exhibit with. Luckily, Gary was still in town as well, so the three of us set out to explore Chicago after I had spent way too much money in the museum gift shop.
First it was the the Printer's Row Book Fair, where we ran across the very cool Harold Washington Library Center...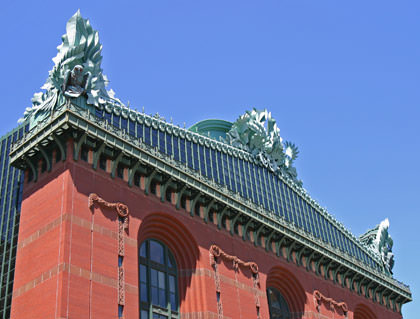 It was such a beautiful day that it seemed a shame not to walk up to Millennium Park so we could see the newly polished "Cloud Gate" sculpture. All the seams have finally been buffed out, and we were anxious to see the new and improved "seamless bean". Along the way, we caught up with some protesters being addressed by the cops in a "Segway to Justice!"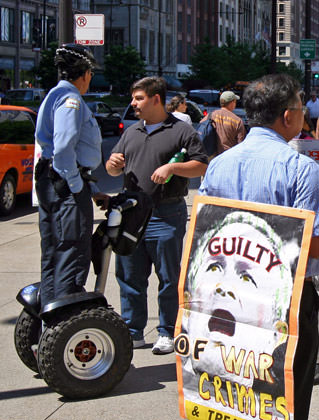 As expected, the bean was stunning under the flawless blue skies...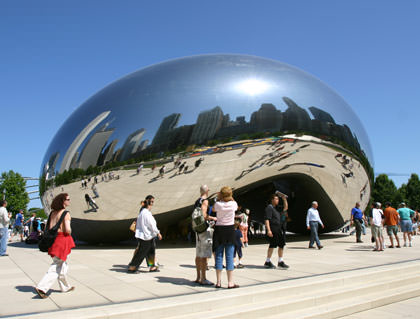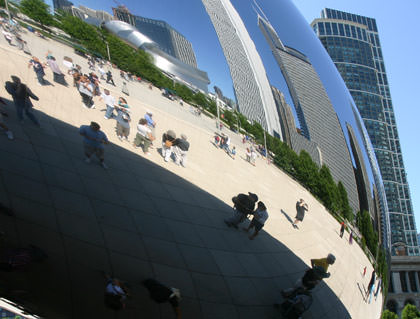 And then, before we knew it, it was time for a quick lunch and goodbye...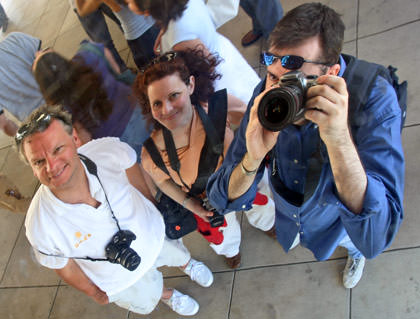 What a terrific way to spend a Sunday!