♫ With a rebel yell, she cried "more, more, more!" ♫
As I pulled into the parking lot, I noticed a woman totally rocking out in her car. She was thrashing around in a frenzy as she sang along with the radio, and looked like she might be going into an epileptic seizure.
I stared at her for a minute trying to figure out what song could possibly be causing her to freak out, and then tried to take a guess based on those songs that I like to thrash to...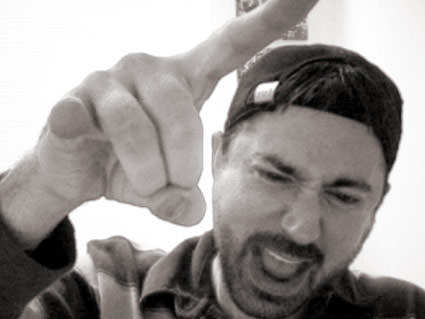 Dave's Top-5 List of Head-Bangin' Tunes
Rebel Yell by Billy Idol
Rock the Casbah by The Clash
Pour Some Sugar on Me by Def Lepard
American Woman by Lenny Kravitz
Holiday by Madonna
Turns out it was none of them. It was Betty Davis Eyes by Kim Karnes. Except it sounded really, really terrible. After I was done shopping and came back the parking lot, she had started all over again, and that's when I realized that it wasn't Kim Karnes on the radio... the woman was practicing karaoke tunes off a CD. Badly.
Heaven help those poor souls she would be "entertaining" on karaoke night.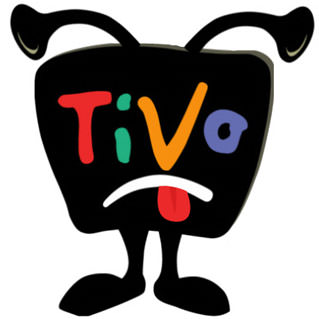 Speaking of entertainment, my TiVo has been slowly dying. The hard drive has been squealing like crazy and stuttering from time to time. Since you can't buy a new dual-tuner TiVo for DirecTV anymore (dumbasses), I had no choice but to try and repair it. After an hour of internet research, I stumbled across a company called WeaKnees. They offer brand new hard drives for TiVos that have already been pre-loaded with the TiVo software! All you have to do is open up your TiVo, rip out the old drive, then pop in a new drive with the tools and instructions provided.
The entire process took under 10 minutes, and my TiVo is good as new... in fact, it's better than new because I ordered a faster, bigger 160 GB drive to replace my crappy old 40 GB one. As a side-benefit, the new drive is whisper-quiet, which is sweet. If you are looking to upgrade your TiVo with more space, or need to replace an old hard drive in your TiVo unit, I highly recommend WeaKnees (all warnings about possibly ruining your TiVo considered).
♫ She's ferocious, and she knows just what it takes to make a pro blush.
All the boys think she's a spy, she's got Bette Davis eyes! ♫
Oh great, now I can't get that song out of me head.