Today I am forty years old.
That's a lot of years. Where did it all go?
Still, I can't complain. I've done a lot of things in my life, am fortunate to have seen a bit of the world, am relatively healthy, and have terrific friends and family to get me through the day. I guess that makes me a lucky guy (if I believed in luck, which I don't).
But forty... wow. A pity that I still act like a 12-year-old, but everybody has their issues.
Anyway, I guess I'm ready to die now.
Not that I want to die, I'm just saying... if it happens, I'm okay with it.
And if I get to choose how I'm going to die, I think it would go something like this...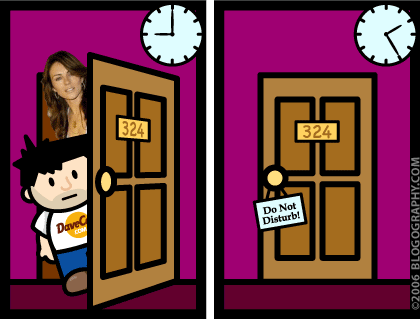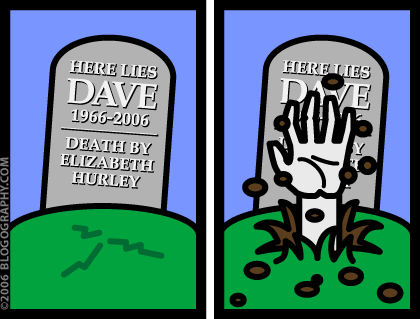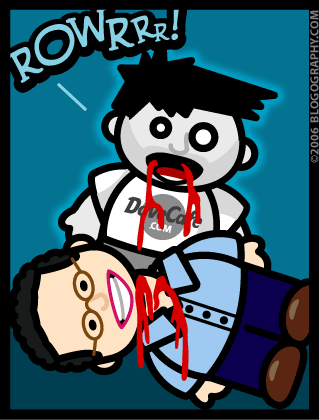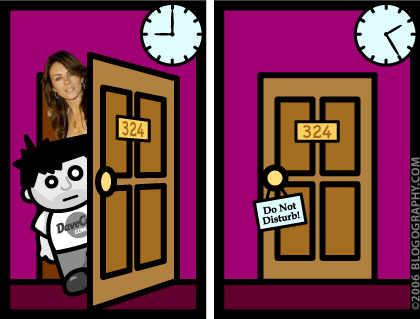 The good news is that being dead gives me a terrific new DaveToon to draw...
And just for the record, Bad Monkey did not die from a marathon love-making session with Elizabeth Hurley. He died from an overdose of Coke with Lime.
Uhhhh... yeah.
Happy birthday to me.