Well, I might as well go for broke and make this an Elizabeth Hurley trifecta of entries today. Perhaps this will get her out of my system. At least until the next episode of Project Catwalk airs.
Thanks to Angi and her kind comment, I found out that Liz has a "Got Milk?" ad (it's in the latest Sports Illustrated Swimsuit Issue). It's a smart move, because it certainly makes me want to run out and buy a gallon of milk...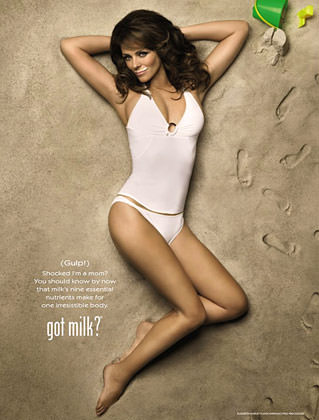 And over at Just Jared, he has scary photos of Liz with big hair whoring herself out for Patrick Cox accessories...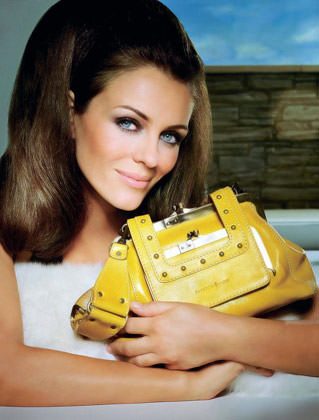 Another smart move, because Liz is so beautiful that you barely notice that shitty-looking purse she's holding.
Alrighty then. Unless some new photos surface before now and tomorrow, I guess that's it for today.