After weeks of despair from not being able to find a downloadable torrent of the British version of Project Runway (which they call Project Catwalk), I checked again last night and found that episodes 2-4 were finally up. How much simpler would my life be if Sky One would just put them for sale on iTunes? I'd gladly pay the $1.99. You'd think that foreign television networks would jump at the chance to expand their distribution with something like this.
The silver lining here is that Showtime has finally jumped on the iTunes bandwagon and is offering episodes of Weeds for sale. That's pretty sweet, because I dropped the network after they canceled Dead Like Me, and haven't got to see it yet. Everybody I know loves the show, so I'm looking forward to it.
Anyway, time for a bit of a delicious Elizabeth Hurley break...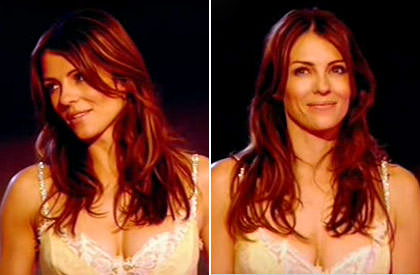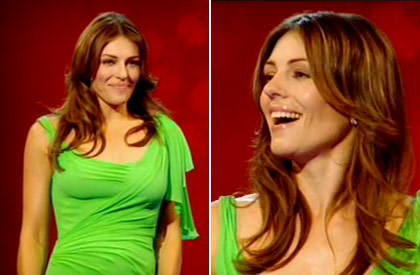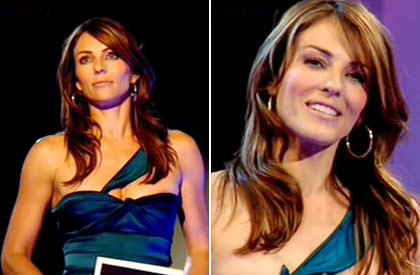 If I lived in the UK just now, I'd be able to tune in to the latest episode in just 4 minutes instead of waiting for the torrent later this week. Oh well. Just like Liz says... "fashion has no mercy."