BREAKING VIDEO GAME NEWS!
Following all kinds of rumors and speculation, IGN confirms in an interview with LucasArts that Lego Star Wars II: The Original Trilogy, is indeed in development for a release this fall. Considering that Lego Star Wars is one of my most favorite video games ever, I'm pretty psyched about that.
IGN also has a few images posted that look super sweet...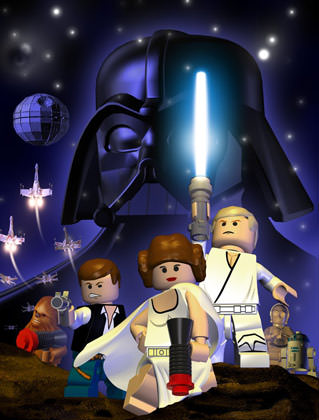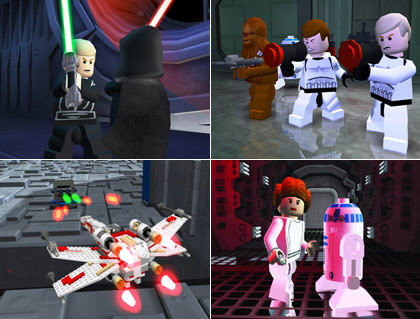 Here's some bullet points...
50 new Star Wars characters to play with an option to load in all the unlocked characters from the first game.
Don't like the available characters? Mix-n-match to build your own!
New special "melee moves" for each character... including Princess Leah's Bitch-Slap and Chewbacca's "pull their arms out of their sockets" attack.
Mini Kits are PLAYABLE in bonus unlock games!
New rideable vehicles within regular game levels!
I. Want. It. Now.
For the full scoop, head over to the IGN.com interview.
BLOGOGRAPHY FLASHBACK ENTRY: Dave Approved: Lego Star Wars
BLOGDATE: April 7, 2005

In which Dave discovers one of the coolest video games ever.
Click here to go back in time...